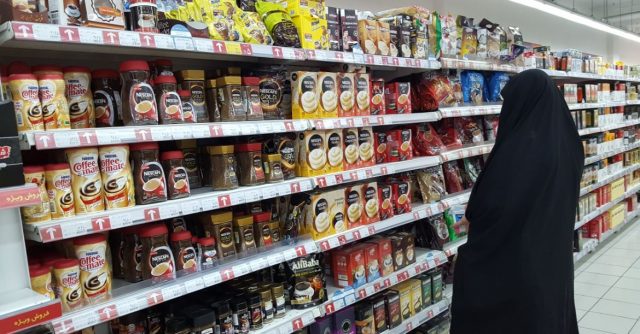 Strong growth in instant coffee exports to Iran
Indonesia's instant coffee exports to Iran have skyrocketed. At the end of 2016, the export value stood at USD 5.9 million, up from a mere USD 148,000 in 2012, according to data from the Ministry of Industry Indonesia (kemenperin).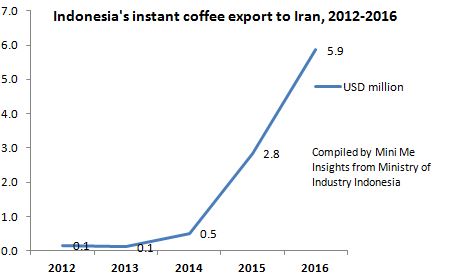 The major Indonesian instant coffee exporters to Iran are Mayora Indah (Tora Bika) and Santos Jaya Abadi (Good Day).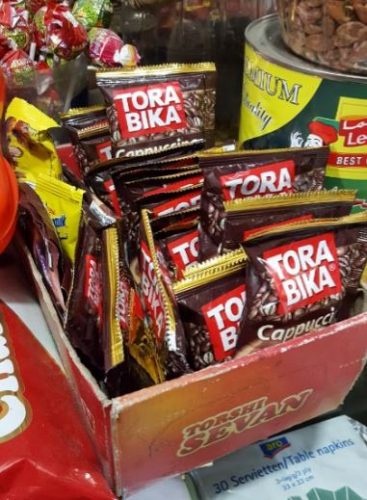 Selling instant coffee Indonesia style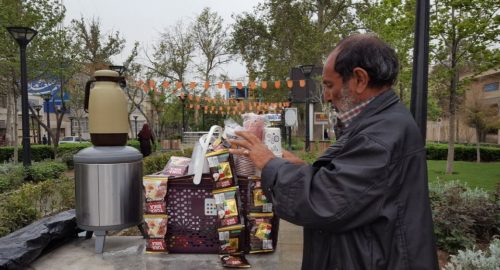 The author saw a vendor selling Tora Bika instant coffee outside Golestan Palace (image above). This reminded me of Indonesia – the disposable cups, the instant coffee sachets and the hot water flask. Perhaps this is something Mayora Indah is exploring to create a network of mobile vendors selling its Tora Bika coffee.
Competing against Nescafe & Klassno
Indonesian instant coffee's presence in Iran is still small. The market is currently dominated by the Swiss multinational Nestle (Nescafe) and Singapore-based Food Empire (Klassno). Euromonitor put the market share of Nescafe in 2014 at 23% and Mita Kish at 22%, according to Financial Tribune. Mita Kish is the local distributor of Klassno.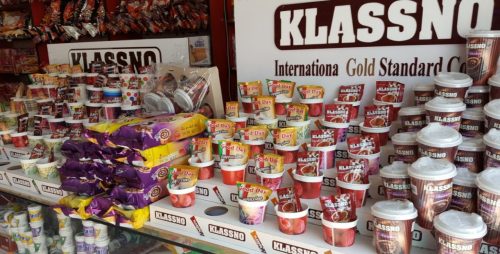 Good Day among the sea of Klassno instant coffee in a petrol mart on the outskirt of Tehran. Image above was photographed by the author in April 2017
Local Part Makers Coffee Industry Corporation (Multi-café) has the only instant coffee producing plant in Iran. The country has to import all its coffee as the climate is not suitable for coffee growing. However, there is limited planting of coffee on a trial basis in the southern coasts in Chabahar.
Other competitors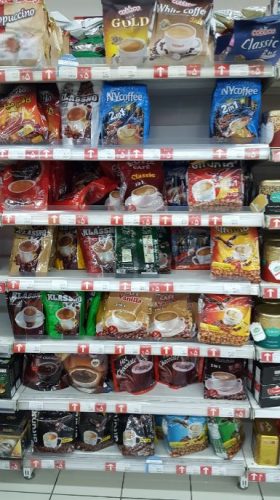 Wide selection of instant coffee at Hyperstar in Tehran, Iran. Image above was photographed by the author in April 2017
The other players in the market include Turkey's Altunsa, Bahran's New York Coffee and Malaysia's Cobizco, which has also made available the distinctive Malaysian white coffee.
What Mini Me thinks
On the backdrop of the expected stable growth of instant coffee volume consumption in Iran, the growing coffee drinking culture in a traditionally tea drinking country like Iran bodes well for instant coffee players looking to capture a slice of the market. The key risk is still the ongoing economic sanctions against the country.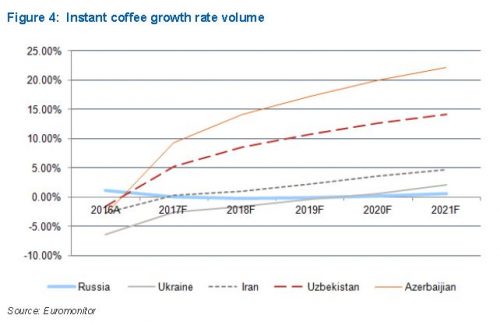 Graph above taken from RHB Securities from its equity research report on Food Empire on 11 April 2017