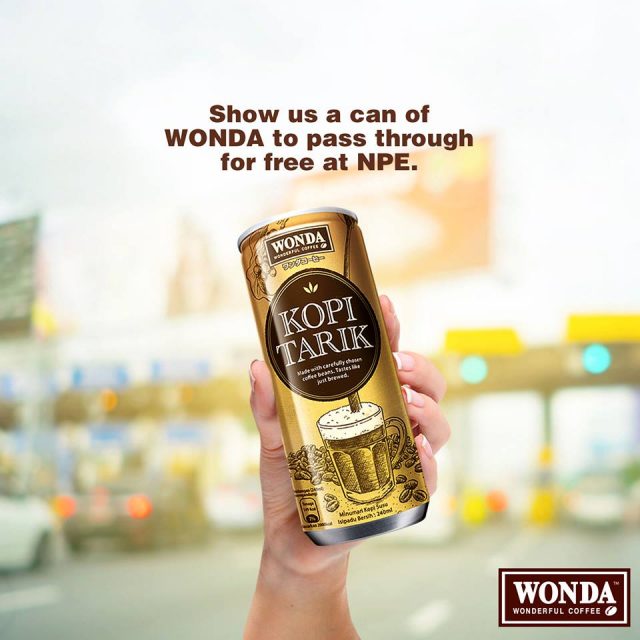 WONDA Coffee collaborated with New Pantai Expressway (NPE) Highway and rewarded 20,000 WONDA-ful travellers
Fans are treated to a free pass through special WONDA Lane toll along NPE Pantai Dalam Timur and Barat
KUALA LUMPUR, 29 August – WONDA Coffee, one of Malaysia's leading ready-to-drink (RTD) coffee brands has brought more excitement to this year's International WONDA Coffee Day's (IWCD) celebration. In addition to the irresistible and WONDA-ful on-going promotions, WONDA Coffee collaborated with NPE Highway to provide consumers with a free pass through the NPE Pantai Dalam Timur dan Barat toll.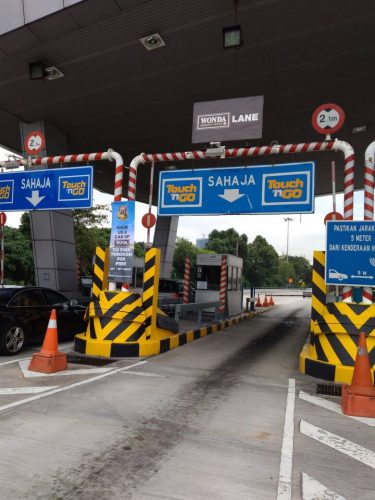 The brand's continuous surprise in unconventional methods have long been something that fans have been anticipating every year. In a first for WONDA Coffee enthusiasts, this collaboration enabled them to access this stretch of the NPE for free. All they needed to do was show a can of WONDA Coffee and they would be on their way. The WONDA Lane went on for two consecutive days and successfully rewarded 20,000 cars of free toll pass.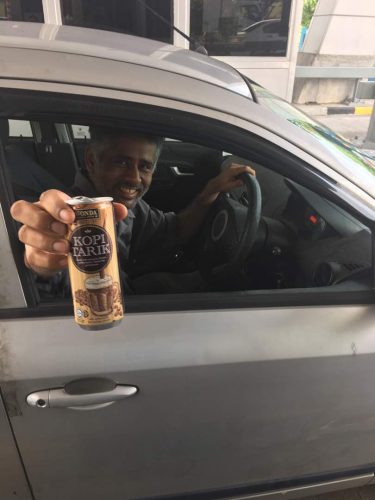 "At Etika, we always try to push boundaries and constantly look for different methods to engage our consumers. The WONDA Lane is a testament to that. Hence, we managed to roll out yet again another first for IWCD celebration" said Santharuban T. Sundaram, Vice President of Marketing at Etika Sdn Bhd.
Santharuban added, "We decided to collaborate with NPE Highway to reward our loyal consumers. This is our token of appreciation for their continuous support. We hope that through this campaign, their journey was brightened up a little".
According to Ng Cheng Wee, this was a welcome surprise as toll prices often set them back financially. "Getting to go through the WONDA Lane at the toll booth for two days gave me a chance to save up. It may not be a really significant amount, but it is the small things that matter. With the money saved, I could splurge a little more on lunch," he said.
Similarly, WONDA Coffee fan Farah Azmi stated, "As a fan of WONDA Coffee, this was an added bonus for me. A free toll pass was a great start of the day, just like my favourite can of WONDA Coffee. It puts me in a good mood which carried through the day."
Coffee lovers can still participate and look-out for the on-going fantastic deals at selected retailers below:
28th August to 31st August 2017
Kedai Mesra PETRONAS – Purchase two (2) cans of WONDA Coffee in a single receipt and SMS your details to stand a chance to win RM5,000 worth of free fuel. Three lucky winners will be selected each day.
TGV Cinemas – free movie ticket for each person who presents TGV Cinemas MovieClub card or signs up for the card upon purchasing a can of WONDA Extra Presso. The free movie ticket will be credited into the individual's TGV Cinemas MovieClub card.
28th August to 1st September 2017
Shell Select – 'Buy Two Free Two' offer.
7-Eleven – RM1.20 per
KK Mart – 'Buy Two Free One' offer.
Grab – make order via Grab app and get a "Limited Edition WONDA 100% Arabica Brew Range" pack.
28th August to 10th September 2017
Domino's Pizza – free two (2) cans of WONDA Extra Presso with every purchase of any 'Domino's 2 Pizza Deals with Extra Cheese' from RM
Terms and conditions apply for all the promotional deals. Hurry, while stock lasts!
For more information on WONDA Coffee's future activities, please visit https://www.facebook.com/WondaCoffeeMalaysia.