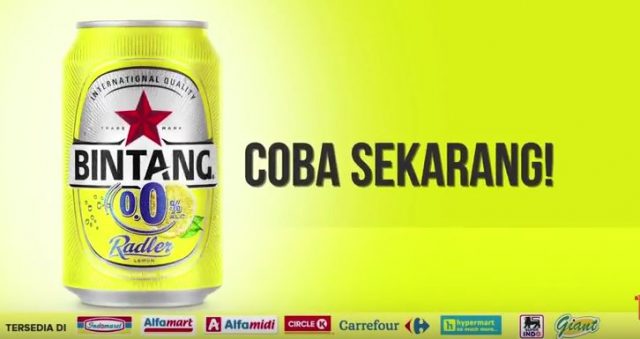 PT Multi Bintang Indonesia Tbk reported a 11.4% year-on-year sales decline in soft drink sales for the first half of 2017. This comes after a 105% year-on-year jump in soft drink revenue in the first half of 2016 and a 50% increase for the entire year in 2016.
No reason was given by the company on the decline of its soft drinks revenue, which has been a star performer in the past following the ban on alcohol sale in minimarket and convenience stores in 2015.

PT Tirta Prima Indonesia
In May 2017, Multi Bintang made an important statement announcing the creation of a joint venture PT Tirta Prima Indonesia with Heineken Asia Pacific Pte Ltd on 26 May 2017.
The role of the new entity is to engage in the business of the soft drink industry that has been previously done by Multi Bintang.
The growing shift towards halal may put a damp on the soft drink business since it is currently associated with the beer maker. By housing the non-alcoholic business under the new entity, it is hoped that the move will increase the unit's performance by keeping it separate from the alcoholic business, said Binaartha Parama Sekuritas analyst Nafan Aji cited by the business daily Kontan.
There is also the possibility that Multi Bintang will no longer report the performance of its soft drink business going forward.
New look for Bintang Radler 0.0%
The Bintang Radler 0.0%, launched in 2016, has been given a new look in 2017. Below is how the old Bintang Radler 0.0% looks like. The new design (see above) features a bright yellow color scheme, leaving only a smaller patch of silver to highlight the iconic red Bintang (star).
Below is the old Bintang Radler 0.0% packaging.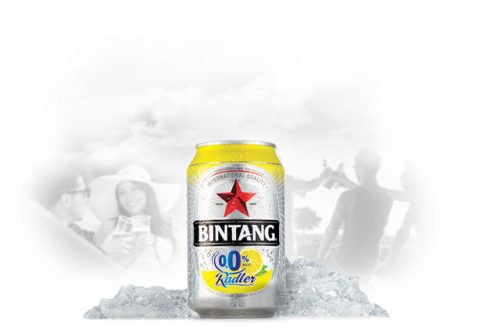 The TVC for the Bintang Radler 0.0% in the new packaging highlights the camaraderie of a group of young restaurant owners chilling out after a day's work. It also emphasises the message Bintang Radler 0.0% goes well with food.
New Heineken Light
In line with the growing trend towards mid-strength beer worldwide, the company officially unveiled Heineken Light in Jakarta in August 2017. Francis Aswin, Marketing Director of PT Multi Bintang Indonesia Niaga, described Heineken Light as "perfect for consumers who want low-alcohol, low-calorie beer with a refreshing taste." Heineken Light has a 3.3% ABV and is low in calories (99 calories). The beer is available in 330ml bottle sizes and 320ml cans.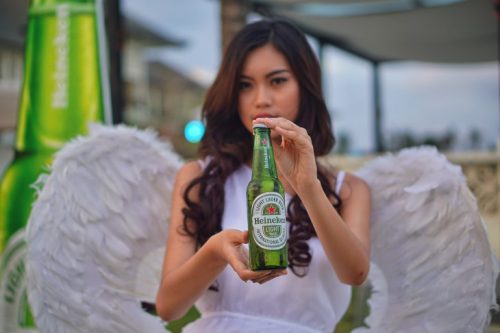 What Mini Me thinks
The launch of Heineken Light is part of a move by Multi Bintang to release lighter alcoholic drinks to increase its consumer base. In the fourth quarter of 2016, the company introduced Strongbow cider, which is imported from Singapore.
The separation of the soft drink business could be a good move to disassociate the soft drink business from the alcoholic business, thus providing greater assurance to Muslim consumers.