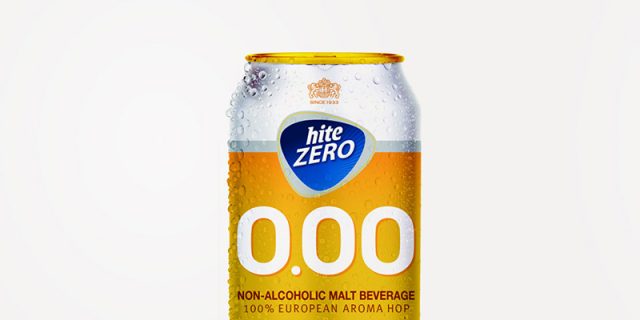 Korean non-alcoholic beer Hite Zero has landed in Indonesia. The zero alcohol beverage is manufactured by HiteJinro Co Ltd (하이트진로), a distiller company in Korea and the world's leading producer of soju. Hite Zero first debuted in South Korea in 2014 aiming at consumers who want to avoid consuming alcohol such as pregnant women, students sitting for examinations, people trying to lose weight and those that want to remain sober.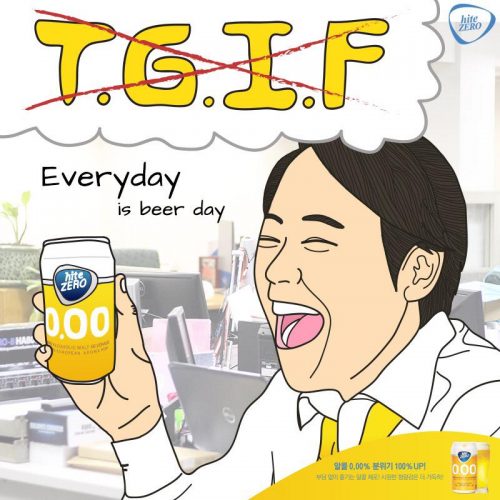 In Indonesia, Hite Zero (355ml) is imported and distributed by PT Dain Internasional Indonesia. The unique selling points are alcohol free, Korean malt drink and low calories. It is certified locally as carbonated malt drink (minuman malt berkabonasi) with the BPOM RI ML 566531001000.

Here is the price list for Hite Zero at TEI 2017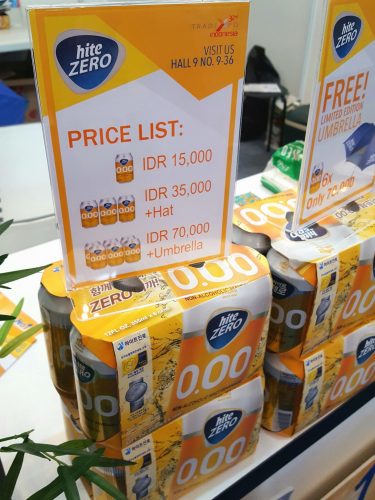 Hite Zero was launched in Indonesia in July 2017 and is aimed at 20-40-year-old consumers, said PT Dain Internasional Indonesia Key Account Manager Fiany J. Sisilia M.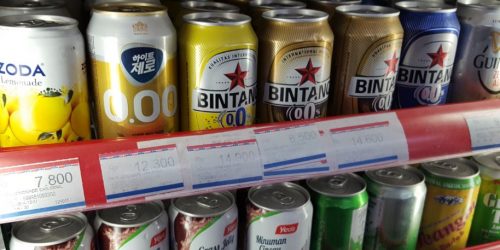 A similar Hite Zero is already in Thailand since 2015 and is distributed by Thai Beverage Distribution Co Ltd.

What Mini Me thinks
Hite Zero's launch in Indonesia is clearly aimed at riding the popularity of alcohol-free malt drink in the country.
*Photographed by the author at TEI 2017