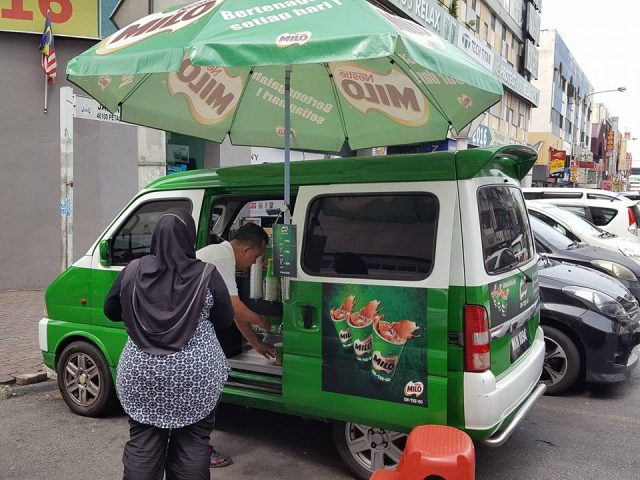 Milo van, free drink? Nope, this Milo van in Petaling Jaya is not offering free Milo to the passerby. Instead, the vendor is operating a Milo business from a mobile van selling Malaysia's favourite drink for RM 2 onward.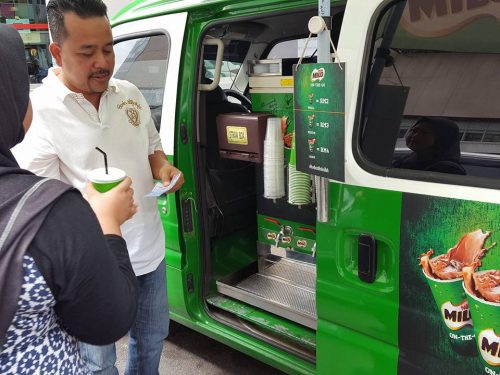 The Milo-on-the go is priced at RM 2 for small, RM 3 for medium and RM 4 for large.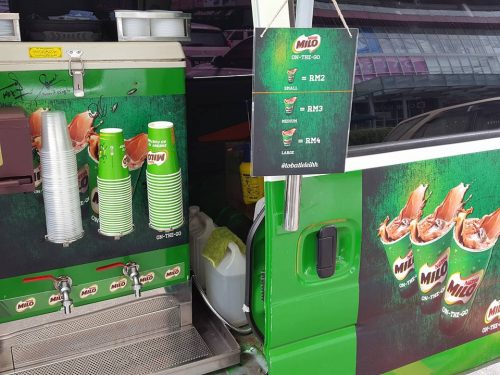 According to the vendor, the Milo decals are provided by the company, which indicates Nestle is supporting this venture. Perhaps this is a new business model to target out-of-home Milo consumption.