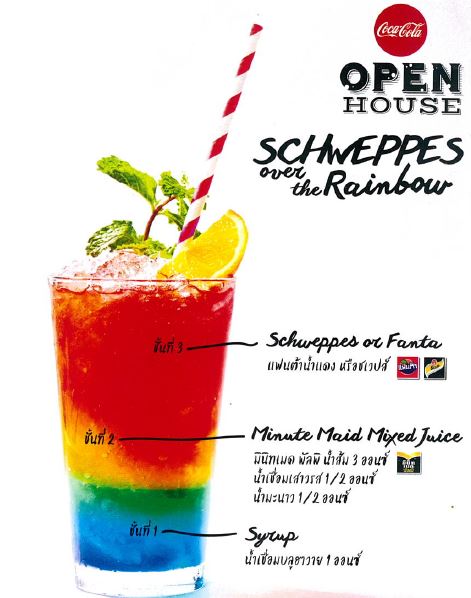 With carbonated soft drinks sales sliding in countries like Thailand and Malaysia, soft drink companies are betting on cocktail or mixers to spice up the market.
Schweppes Over the Rainbow
At the Tesco Lotus Expo in Bangkok's IMPACT Exhibition Center in November 2017, The Coca-Cola Company introduced three cocktail creations Schweppes Over the Rainbow, Minute Maid Lover and Strawberry Mojito to Thai consumers.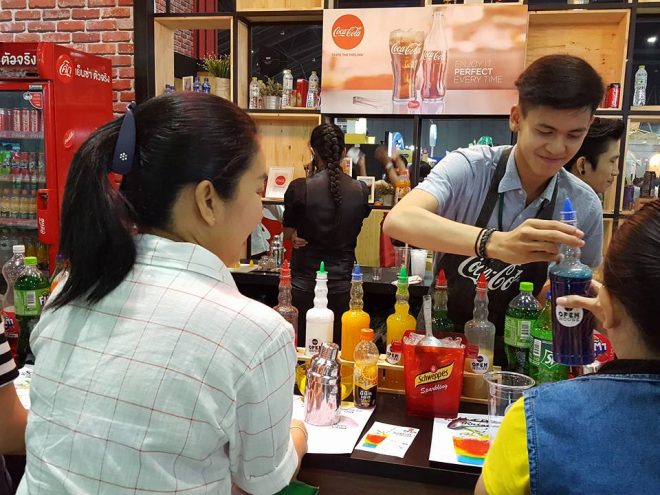 The colourful Schweppes Over the Rainbow creation consists of three layers with blue syrup as the base, followed by Minute Maid mixed juice in the middle and Schweppes or Fanta on top. The three cocktails make full use of The Coca-Cola Co's Minute Maid, Schweppes, Fanta and Sprite to create something that has a unique taste, visually appealing and is Instagram-friendly to be shared on social media.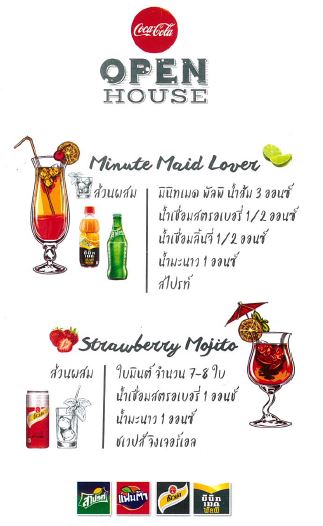 Spritzer Sparkle Wherever You Go

In Thailand, soda water is often mixed with spirits especially whiskey. In Malaysia, in order to cater to Muslim consumers who are not allowed to consume alcoholic drinks, Spritzer sparkling mineral water has introduced a new way to enjoy the fizzy water with the new Spritzer Sparkling Unicorn Mocktail.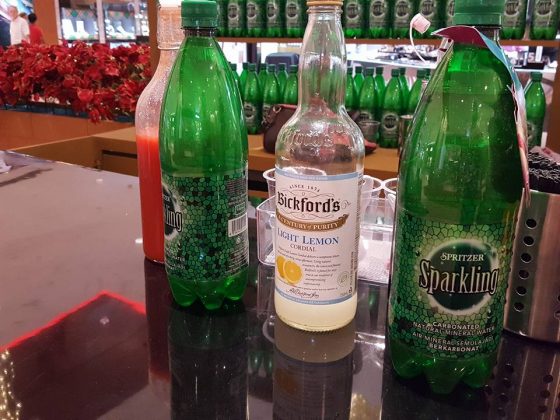 Coca-Cola betting on mixer
Globally, we see The Coca-Cola Company betting on mixer as a promising growth driver. Its CEO James Quincey said in a conference call with analysts in October 2017 that "mixers are seeing a resurgence in many parts of the world" and this is driven by "more consumers, most notably adults, are seeking unique and distinct products with sophisticated flavors, quality ingredients and smaller-scale craft production," reported by Bloomberg.
In Thailand, we have also seen carbonated soft drink brands like est tapping into the popular K-dessert trend Bingsu and PepsiCo introduces a new way to enjoy Mirinda Mix-It by freezing and shaking it. Juice producer Tipco has also introduced Tipco Moctail.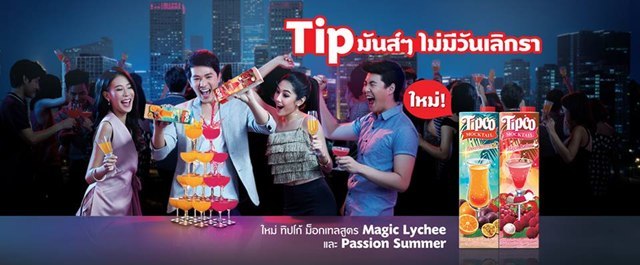 What Mini Me thinks
Soft drink companies are expected to embrace the mixology trend as consumers increasingly seeking sophisticated flavours and experience.