Thai Beverage Public Company Limited's (ThaiBev) newest est Play Melon Bingsu and Mango Bingsu carbonated soft drinks have made their debut in Thailand. As usual, the est range is thoroughly K-Pop, which first started with the appointment of the Korean pop band Got7 as the endorser of est Cola in 2016.
Zaa Zeed Sud Kua
The est brand is using the "Zaa Zeed Sud Kua" communication strategy, "which means the coolest carbonated soft drink to inspire teenagers to enjoy life to the fullest and express their real selves," reported The Nation.
Having Korean celebrity on board is also part of the strategy to bring est closer to the international market. Vivek Chhabra, president of Thai Drinks Co., said "we will build on our success by introducing Got7 as est brand ambassadors to bring teens in the Thai and international markets closer to the est brand."
For the latest promotion, participants who take part in the contest with the purchase of est Play Melon Bingsu or est Play Mango Bingsu beverages will get a chance to watch the concert and attend the fan meeting with the Korean boy band NCT.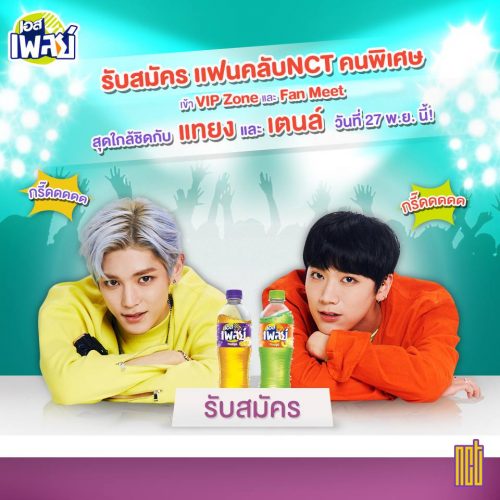 Bingsu dessert 
The two new est Play are based on the popular Korean shaved ice dessert Bingsu (빙수), which is most sought after during summer.  The new drink can be frozen and consumed in the form of a Slurpee-like drink, which is also a serving suggestion by competitor's Mirinda Mix-It.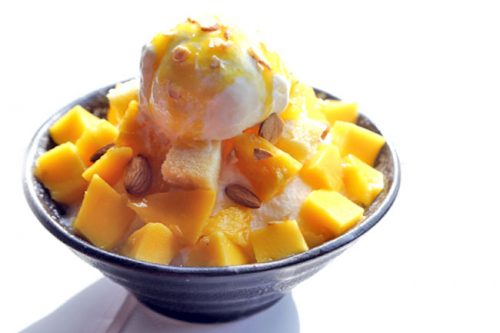 What Mini Me thinks
The latest est Play Melon Bingsu and Mango Bingsu rides on the popularity of K-Pop and the K-dessert trend of bingsu, which are likely to resonate with young Thai consumers.
* Image of the bingsu comes from Wanista.com