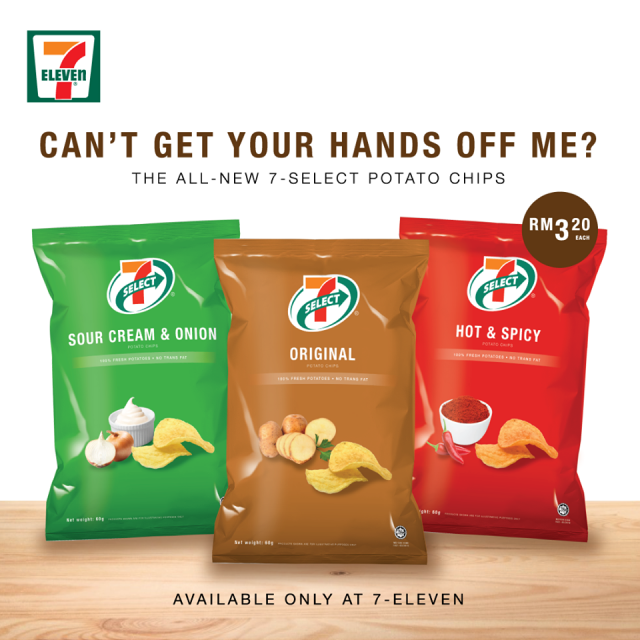 7-Eleven Malaysia has covered up the white space in its private label snack range with more vibrant colours to increase the product's appeal with consumers. Private label is also known as white label but to fight with brands, private label has to stand out with colours that catch the attention of shoppers.
Below was how the 7 Select private label looked like when it was first launched in mid-2015.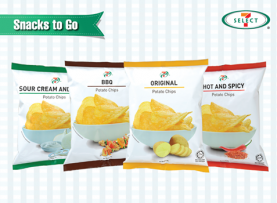 The new 7-Eleven 7 Select snacks comprise Sour Cream & Onion, Original and Hot & Spicy and each pack is selling at RM 3.20.