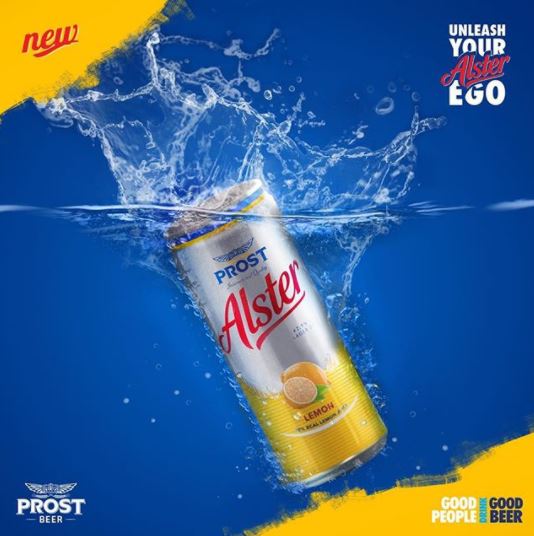 PT Beverindo Indah Abadi, the brewer of Prost beer in Indonesia, has unveiled flavoured beer Prost Alster with 10% real lemon juice. The lemon flavoured beer was launched at the end of 2017 in time for Christmas and New Year celebration. The new flavoured beer is aimed at urban millennials. The Prost lager beer has an ABV of 4.8%, while Prost Alster has a lighter ABV of 2.9%.
Dedicating 10% output to Prost Alster
The company, a unit of the consumer products group Orang Tua, has dedicated 10% of the production capacity to the production of Prost Alster, said Beverindo Indah Abadi CEO Thomas Dosy.
Producing both Prost and König Ludwig Weissbier
Beverindo Indah Abadi, which started production in August 2015, not only produces Prost beer for the mass market but also König Ludwig Weissbier, one of Germany's specialty beers, for the premium market. König Ludwig Weissbier was officially launched in January 2017 but the product was already in the market for 6 months as reported by the news portal of the German-Indonesian Chamber of Commerce and Industry.
Fifth in brand share
Dosy said, as reported by Kontan, that the Prost brand currently occupies the 5th place in brand share and the company aims to improve the ranking to the 4th place in 2018.
Focusing on HoReCa
Beverindo Indah Abadi is focusing on the HoReCa channel and is also active in making them available in tourist spots. Java and Bali are areas where consumers can get hold of Prost and König Ludwig Weissbier.