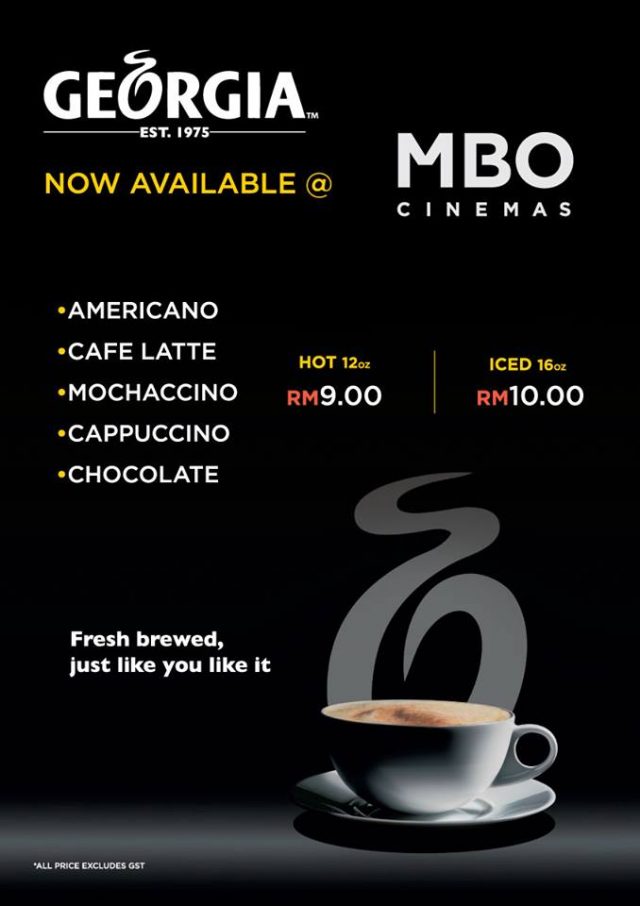 Georgia Coffee has come under the spotlight during the recent signing of a four-year beverage concession agreement between MCAT Box Office Sdn Bhd (MBO Cinemas) and Coca-Cola Malaysia on 14 March 2018.
Freshly brewed Georgia Coffee – Americano, Cafe Latte and more are now available at all MBO Cinemas in Malaysia. MBO Cinemas is the third largest cinema chain in the country and currently has 27 locations and 213 screens nationwide.
Georgia Coffee was previously available at Golden Screen Cinema (GSC) MyTown Premiere Class.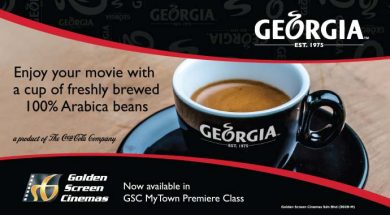 Push into coffee segment
We are seeing Coca-Cola making a strong push into the coffee segment, not just in Malaysia but also in Indonesia and Vietnam. In Vietnam, the company released a range of Georgia RTD coffee in 2017. The canned coffee is imported directly from South Korea.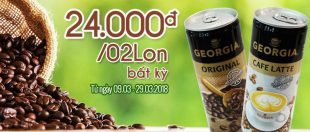 In Indonesia and Malaysia, the focus is on the foodservice channel. In Indonesia, Coca-Cola Amatil revealed a new range of café-quality Grinders Coffee capsules and professional Caffitaly capsule machines at the end of 2017. The machines and capsules were made available nationally through leading Indonesian retailers from 20 November 2017.
What Mini Me thinks
Coca-Cola's recent push into the coffee segment can be interpreted as a move by the beverage giant to diversify the portfolio away from the carbonate segment, which is faltering and embrace coffee, which is witnessing growth.
In Malaysia, the intense Nescafe-Wonda rivalry in the RTD coffee segment might have deterred Georgia from entering into the retail scene. The foodservice channel is thus seen as a safer area to cultivate consumers to the taste of Georgia before making the final push into the retail segment.