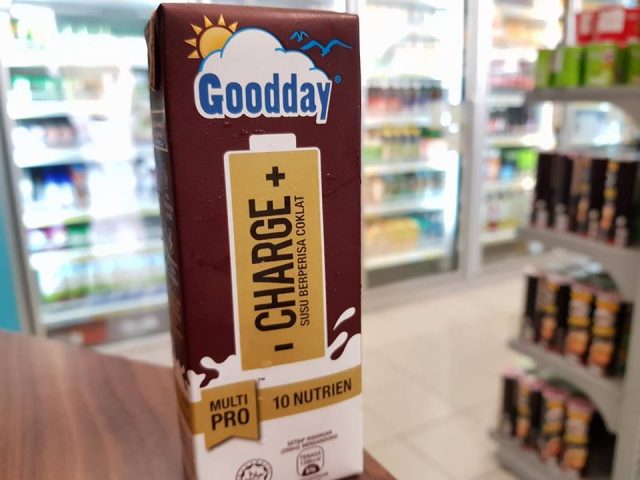 Dairy companies in Malaysia are upgrading to functional drinking milk. In March 2018, Etika Sdn Bhd launched Goodday Charge, a chocolate milk with 10 nutrients. Goodday Charge chocolate milk with MutiPro contains protein, calcium, vitamin C, D, A, B1, B2, B6, iodin and niacin. They are known to help strengthen the bone, improve eye health, support growth and boost energy.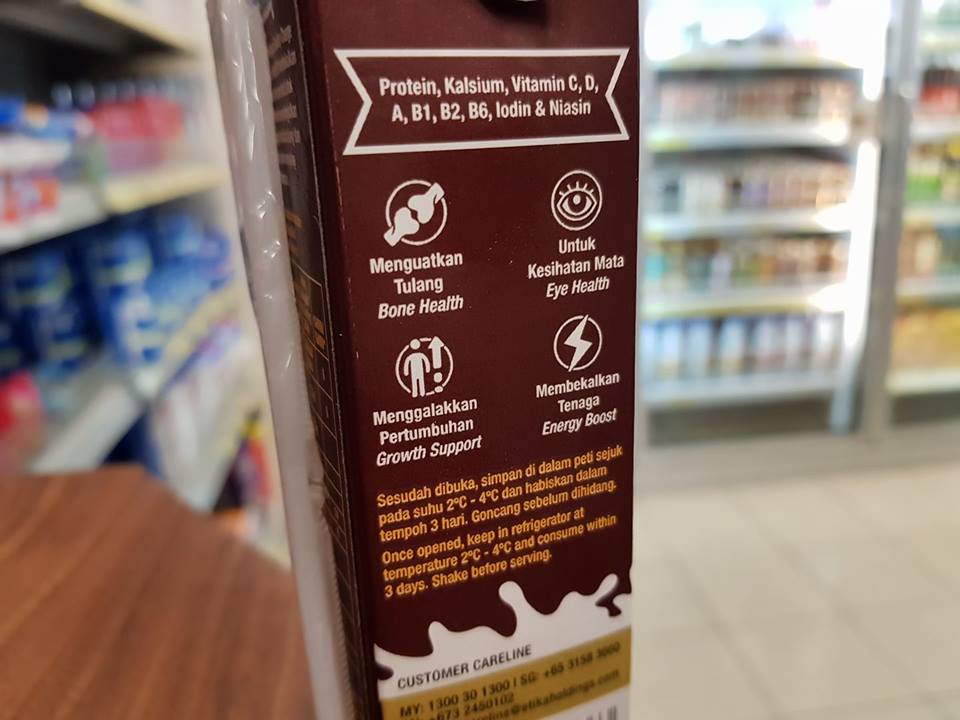 The product is described as a "delicious new energy" with the "energy from milk."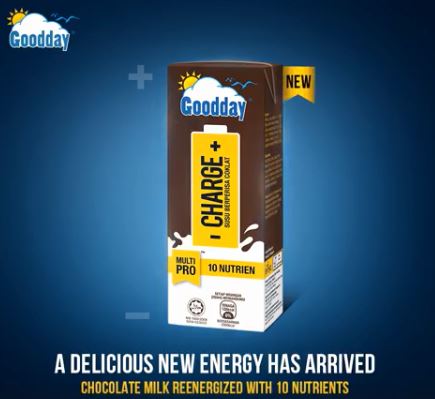 Goodday Charge has more added nutrients
Goodday Charge has additional nutrients and healthier than the existing Goodday chocolate milk. Goodday Charge is lower in energy, carbohydrate, total sugar and fat compared with Goodday chocolate milk. It also has additional vitamin C, B1, niacin and more calcium. Goodday chocolate milk, meanwhile, has more iodine and zinc.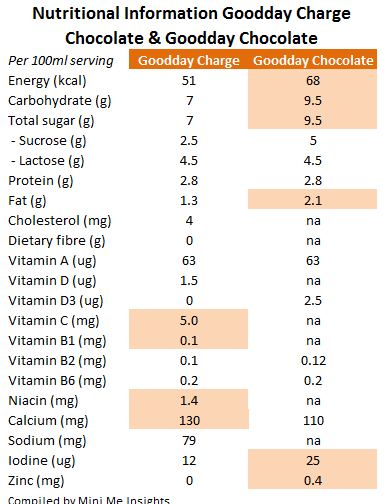 Even though it is known as a chocolate milk that re-energises you, each 250ml serving of Goodday Charge provides 6% of the daily energy requirement of 2,000kcal. As a comparison, the Goodday chocolate milk offers more at 9%.
Due to the addition of the extra goodness, Goodday Charge is priced at a slight premium over Goodday chocolate with the former selling at RM 2.50 per 250ml at Shell, while the latter is selling at RM 2.20.
The SIG Combibloc packaging gives the product a more robust feel. SIG has won quite a number of new contracts in Malaysia lately including Goodday Charge and Fernleaf UHT range. The Fernleaf, Ribena and Dutch Lady 200ml drinks are all in SIG Combibloc.