Caldbeck MacGregor Sdn Bhd, an established distributor of premium wines and fine foods in Malaysia, is now distributing Kalleh cheese from Iran's Solico and is available at Hero Supermarket. The Kalleh sliced cheese comprises.
Cheese Toasty Processed Cheddar Cheese
Cheese Toasty Processed Parmesan Cheese
Cheese Toasty Processed Prato Cheese
It is rare to see Iranian processed cheese in Malaysia's mainstream supermarket and distributed by one of the leading fine food distributors.
Iran sees growth in dairy export
Dairy is one of Iran's export food exports. In the nine months to 22 December 2017, the country exported 750,000 tons of dairy products, representing a 30% growth from a similar period a year ago. Iran exports 20 types of processed dairy products to 30 countries, reported Tehran-based Finance Tribune. The key export destinations are Europe, Iraq, Afghanistan, Russia, Central Asia and the Persian Gulf region.
Total dairy exports are expected to reach USD 1 billion by the end of the current Iranian year (20 March 2018).
In Malaysia, the country imported RM 99,240 worth of cheese (HS code 040630) from Iran in 2017, data from the Malaysia External Trade Statistics Online (METS Online) shows.
Kalleh cheese (180g) is priced at RM 7.79 (USD 2) per pack at Hero Supermarket.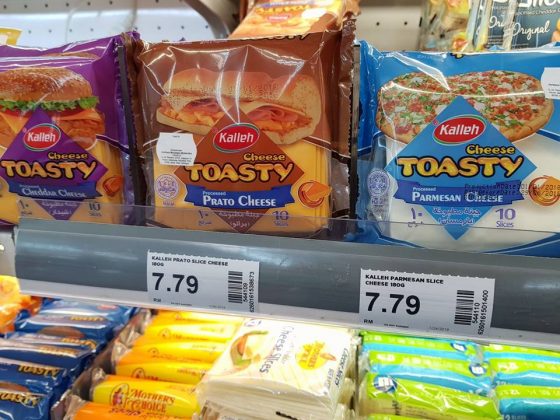 What Mini Me thinks
We see Iranian food products spreading their wings in the country and slowing moving beyond the confines of grocers catering to Middle Eastern clienteles. There are around 60,000 Iranians working and studying in Malaysia in 2011, according to Wikipedia. The large population of Iranians in the country ensures a ready market for Iranian food products, which are invariably halal.
The challenge is to find products that appeal to the wider Malaysian population. Dairy, in addition to beverages (malt-based drink and juice), will have a bigger potential in the market with the right packaging and marketing.