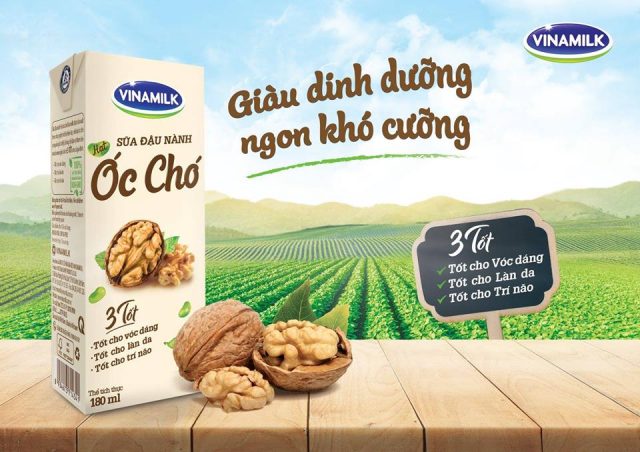 Vinamilk, Vietnam's largest dairy company, has recently introduced walnut soy milk (Sữa Đậu Nành Hạt Óc Chó). The 180ml drink is described as good for the skin, good for the body and good for the brain. Walnut is know as a brain food and the ingredient used in the walnut soy milk is imported from the US.
Premiumising soy
The new Vinamilk walnut soy milk is priced more expensively compared with other Vinamilk soy milk.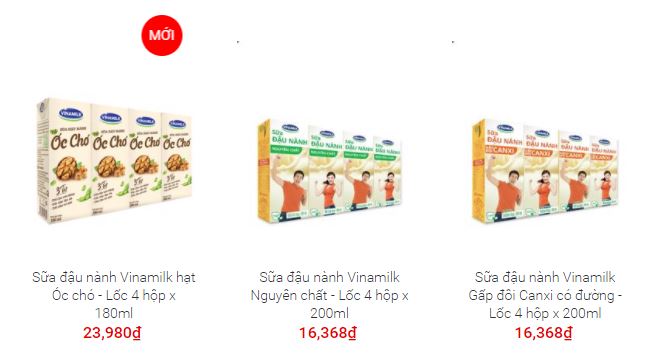 Beyond soy
Vinamilk has a strong soy milk portfolio containing non-GMO soybean, offering high protein and calcium (bone health). Calcium (canxi) has always been a major pull factor for the milk and soy category. Now Vinamilk and other players such as TH Milk are exploring more plant-based ingredients beyond soy to include walnut to address changing consumer needs such as brain health and non-communicable diseases.
TH Milk introduced two new milk-based nut drinks – walnut and macadamia under TH True Nut in March 2018.
With the two dairy giants Vinamilk and TH diversifying into nuts, we will be likely seeing more varieties of nut-based launches using soy or milk as the platform.