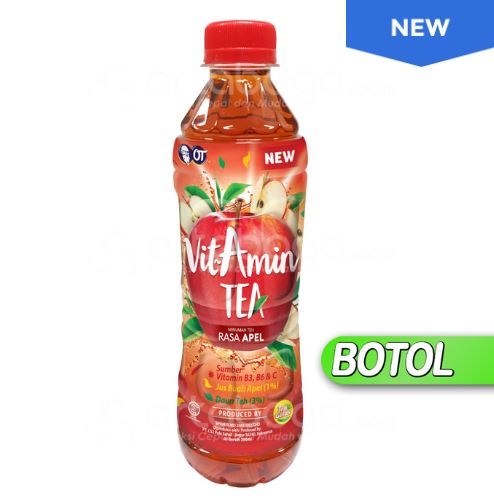 OT Group's VitAmin Tea, launched in the first quarter of 2018, represents an RTD tea that uses vitamin fortification as its key selling point. VitAmin Tea comes in two flavours – orange and apple. The nutritional value is explicitly mentioned on-pack as having vitamin B3, B6 and C. Each pack contains 1% fruit juice and 3% tea content.
Each 350ml in PET bottle is priced at IDR 3,600 on Artaboga.com, the e-commerce platform of OT Group.
Using RTD tea as a platform for vitamin fortification is a new idea in Indonesia. It paves the way for the emergence of functional tea with fibre, slimming and other health beneficial properties.