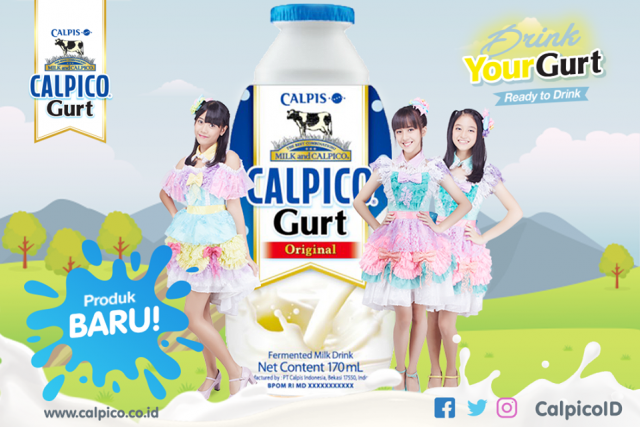 Calpico Gurt, a new product from PT Calpis Indonesia, is described as a fermented milk for active youth. We have not actually tasted this product but from the look of it, Calipco Gurt, officially launched in May 2018, does look like the existing Calipco Teenz. A clear sign of this is both product has the same description on the official website.

Could Calpico Gurt be a rebranding of Calpico Teenz?
The most important thing that differentiates Calpico Gurt from Calpico Teenz is Calpico Gurt is endorsed by JKT48, an Indonesian idol group and the first AKB48 sister group outside Japan. JKT48 injects a lot youthful dynamism into the new Calpico Gurt, which is available in original and strawberry flavours.