Tamil Nadu Co-operative Milk Producers' Federation Limited, which sells under the Aavin Milk trademark, said at the 19th Malaysian International Food & Beverage Trade Fair (MIFB) that it is in the process of entering the Malaysian dairy market. MIFB is being held at the Kuala Lumpur Convention Centre on 27-29 June 2018.
Launched in Singapore in 2017
The Tamil Nadu-based milk company previously launched its milk products in Singapore in 2017 to serve the 10 lakh (1 million) Tamils living there. According to News Today, the Tamil Nadu State Dairy Development Minister K T Rajendhira Balaji said in November 2017 that "steps are being taken to sell Aavin milk in Malaysia, Dubai and Colombo as well."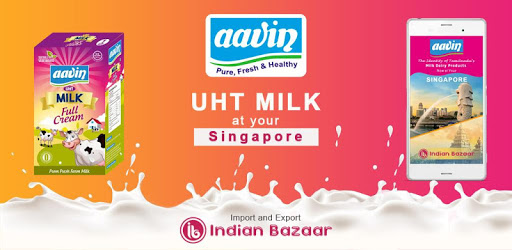 Data from the Department of Statistics of Singapore shows there were 356,876 ethnic Indians living in Singapore at the end of 2016. The figure does not include the number of foreign workers from the Indian subcontinent.
In Malaysia, the number of Indians stood at 7.0% or around 2 million people, according to the Department of Statistics of Malaysia.
Aavrin said at MIFB that it is aiming at the broader Malaysian population and not narrowing itself to the ethnic Indians.
The Aavrin UHT range includes milk shake flavoured milk (carrot, strawberry, chocolate, apple etc) and butter milk.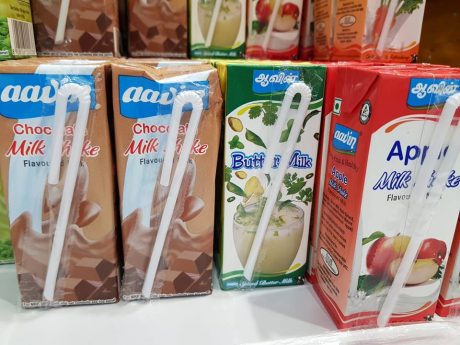 What Mini Me thinks
To target Malaysians, Aavin Milk needs to stand out with a more appealing packaging design and localised taste to create a reason for consumers to pick up the product.