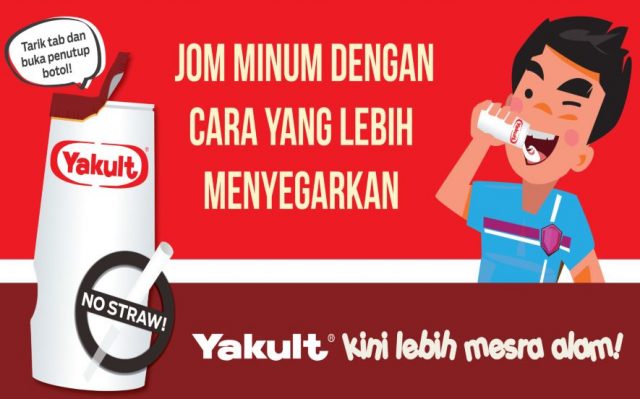 The probiotic drink Yakult has ended the practice of including straw in its Yakult Ace and Yakult Ace Light in Malaysia in an announcement in November 2018. Malaysia is the only country where straw is provided as part of the packaging. The latest move sees Yakult joining other companies to disassociate themselves from plastic as the global backlash against plastic straw intensifies.
McDonald's Malaysia has started the 'Say No To Straws' campaign on 1 August 2018 where no straw will be automatically provided. From 1 January 2019, plastic straws will be banned in Kuala Lumpur and Labuan. However, it is not know how effective will the ban will be enforced.
Alternatives to plastic straws have emerged and they include those made from metal and paper. Alternative straw can become a marketing opportunity just like with environmental friendly shopping bag when plastic shopping bag becomes an environmental menace.
7-Eleven Philippines has unveiled a range of new Pokemon metal straw in December 2018. With the current trend shifting towards environmental-friendly straws, we expect to see more brands coming up with metal straw merchandises and collaborations in 2019.