Thai Drinks Co, the non-alcoholic drinks subsidiary of Thai Beverage Group, has released two mocktail flavours under its est Play carbonated soft drink range. The two flavours Kamikaze and Pink Bomb target young consumers who are keen to try new products. Both flavours are endorsed by teen stars – 19-year-old actress Ramida Jiranorraphat and 24-year-old actor Paris Intarakomalyasut.
The vibrant colours (bright blue and red) are ideal for sharing on Instagram. The celebrity endorsement and the unique flavours are key characteristics of est Play, which is using this approach to gain market share by being in tune with the youth. The brand previously collaborated with the South Korean pop band Got7. Competitor PepsiCo, meanwhile, has BNK48 to promote its Mirinda Mix-It.
est Play competes with Fanta, Big Cola and Mirinda in the flavoured carbonated soft drink segment. For the end of the year season, Fanta unveiled Dang Manao, which is a derived from a Thai popular drink with fun sparkling & fruity of salak and a hint of lime taste.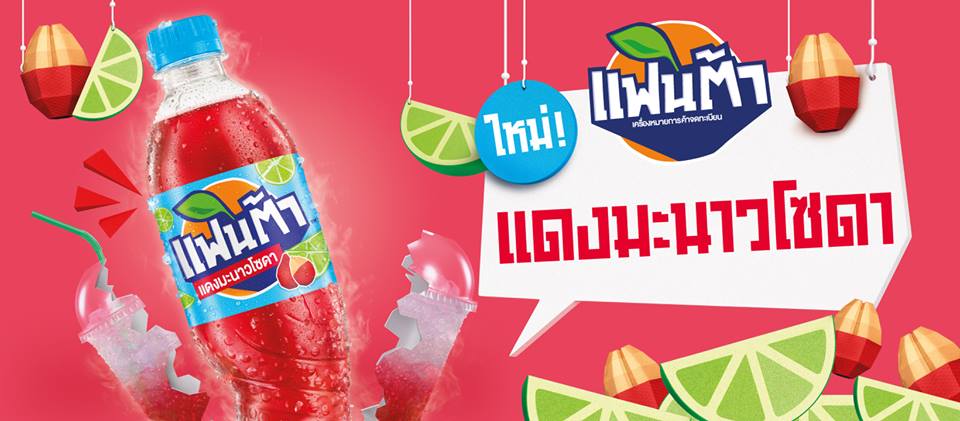 Ajethai, meanwhile, has the Big Cola White Chocolate and White Strawberry transparent carbonated soft drinks for Christmas.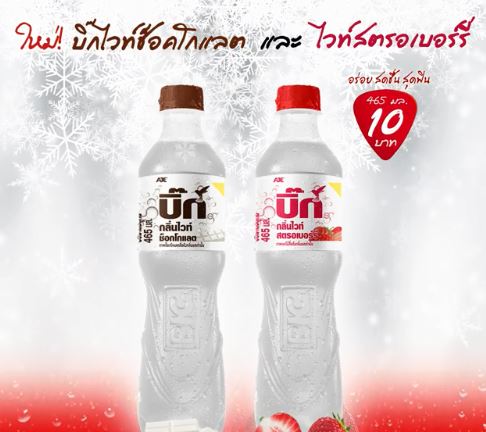 Apart from celebrity marketing, flavour innovation is crucial to revitalise the carbonated soft drinks market to refocus on the fun aspect of consuming fizzy drinks.