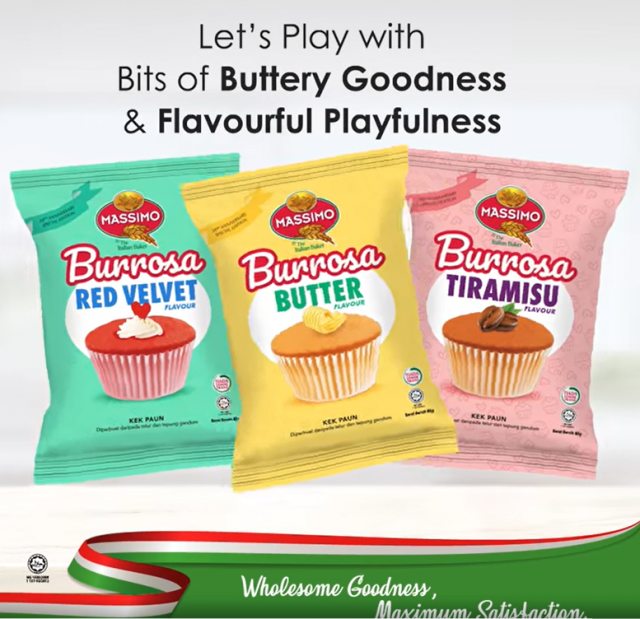 Massimo Bread is celebrating its 10th anniversary in Malaysia with Burrosa Butter Cake. It comes in three variants – Butter, Tiramisu and Red Velvet.
"Il burro, Italian for butter, is the inspiration behind the Original Burrosa Butter Cake. It's the anytime treat you've been waiting for that's light and moist with the delicate aroma of vanilla that will make your work day feel like a weekend in an instant."
The 45g pack goodness is priced at RM 1.60.
Click here to purchase from FFM Online Store on Shopee.