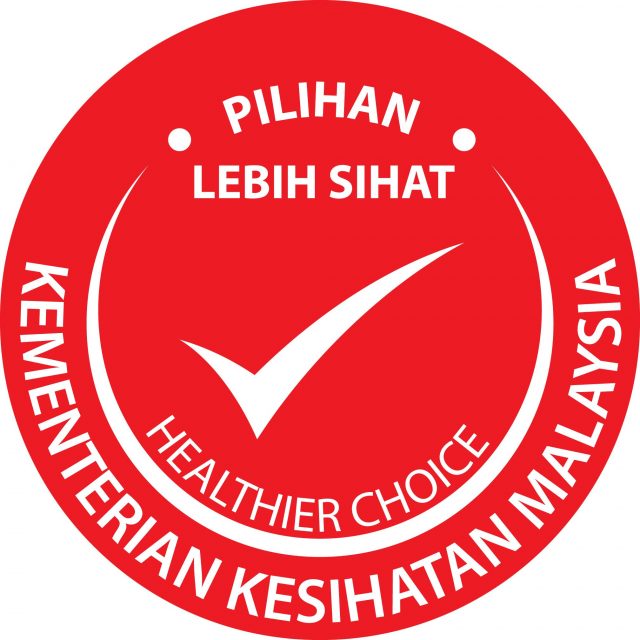 Today (1 July 2019) is the start of the sugar tax on soft drinks and juices in Malaysia. However, not many Malaysian consumers realised the Nutrition Division of the Ministry of Health has changed the nutritional guidelines on nutrient criteria for the Healthier Choice Logo (HCL).
The HCL Secretariat, Nutrition Division first published the guideline in 2017. In 2018, stakeholders were given the draft of the revised HCL guideline and the nutrient criteria for HCL was published in March 2019. Minor changes were made and the final version was issued in June 2019. Interestingly, the HCL Secretariat has not made public the June 2019 version of the HCL guideline on its website. What is available currently is still the 2017 version.
Nevertheless, we have compiled the nutrient criteria (June 2019 update) for the beverage group.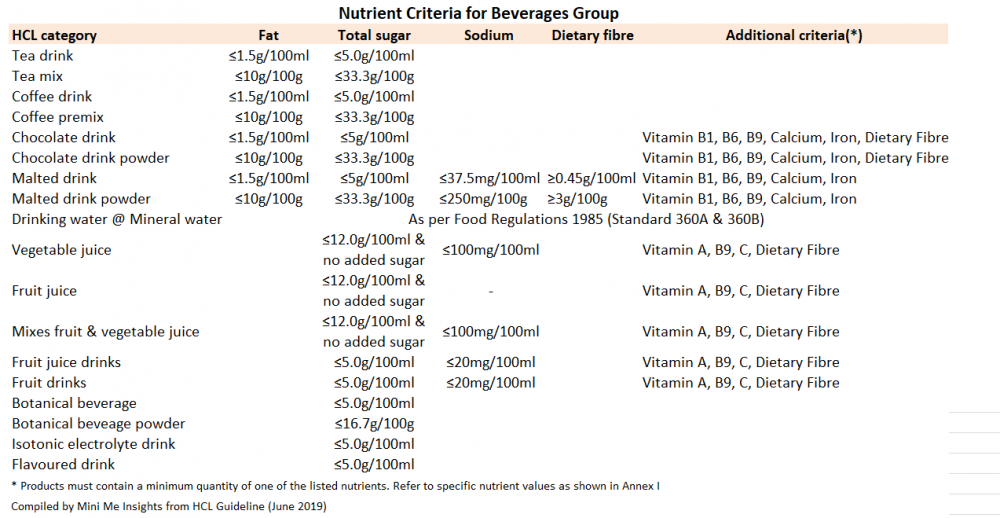 Below is the additional criteria for selected beverage products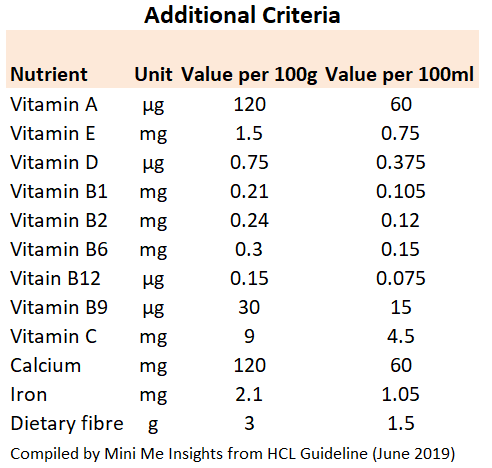 Compared with the 2017 version, one notable thing that stands out is the threshold for sugar for the 2019 version has been lowered to ≤5g per 100ml, down from ≤6g in line with the sugar tax.
Certain beverage groups now have to comply with additional nutrient criteria such as vitamin, calcium and dietary fibre. The total sugar requirement in malted or chocolate drink – powder such as Milo now excludes lactose from milk.