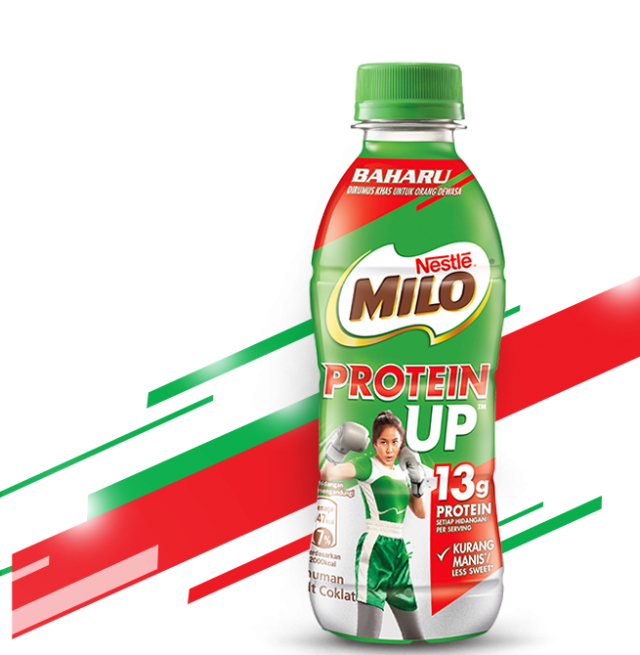 Nestle's Milo is increasingly focusing on protein eg Milo Protein Granola. To meet the protein requirement of adults on-the-go, Nestle has launched the latest Milo Protein Up in Malaysia. The drink is currently exclusively available at myNEWS.com.
With 13g of protein, which is equivalent to the protein in 2 eggs, the drink is said to help with muscle recovery, including muscles wear and tear during exercise. Protein also helps to build strength.
The 13g of protein meets 21% and 24% of protein needs among male and female adults respectively, according to RNI Malaysia 2017, for adults 18-59 years.
The existing Milo Nutri Up in the market is formulated for adults who would like to increase their calcium intake. It's high in calcium with 270mg calcium per serving, which help to meet 27% of calcium needs per day, according to RNI Malaysia 2017, for male and female 19-50 years. Milo UHT is more suited for kids as it is designed to meet their special nutritional needs.
Milo Protein Up has 6.5g of total sugar/100ml, of which 1.3g is sucrose and 4.3g is lactose. Calcium is 60mg/100ml.
At myNEWS.com, the new Milo Protein Up is selling at RM 4.50, while Milo Nutri Up is RM 3.10.