Unilever Indonesia is striking back at Aice in the mass market ice cream segment with Seru. The ice cream under the Seru brand is selling at prices ranging from IDR 2,000 (USD 0.14) to IDR 3,000, a price point that make these ice cream accessible to ordinary consumers who are looking for an affordable indulgence. Compared to Seru, Wall's is priced around IDR 5,000.

Unilever said it has started selling Seru ice cream in East Java since end of 2019.
The company is recruiting individuals to join the Seru ice cream selling program. The key focus is on the traditional trade, the small stores, frequented by millions of Indonesians who live within a short walking distance from their homes.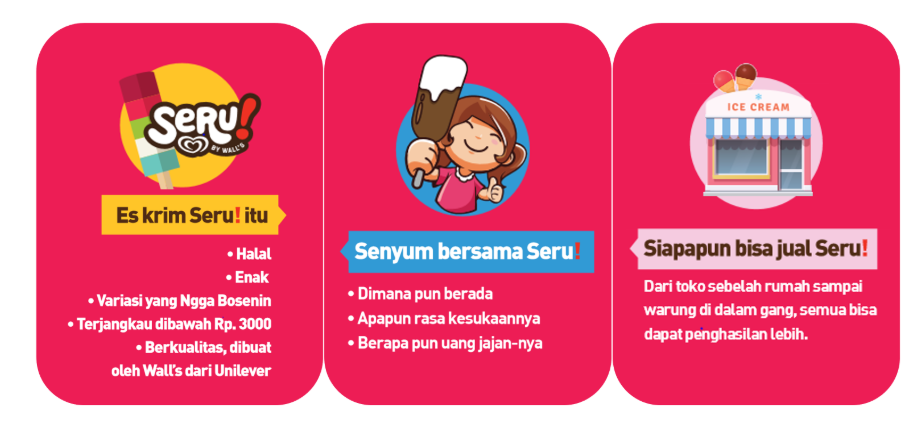 Unilever offers two business models for entrepreneurs to start their business with Seru. The first model opens up the opportunity for individuals to earn money by selling Seru ice cream to consumers. The ice cream freezer can be rented from the company.
The second model is to have individuals acting as distributors who will be distributing the ice cream to individuals operating under the first model. The distributors have the additional role of supporting marketing activities and ensuring the freezer is in tip top condition and is stocked only with Seru ice cream. The estimated revenue an individual can earn from the second model is IDR 4 million to IDR 12 million a month.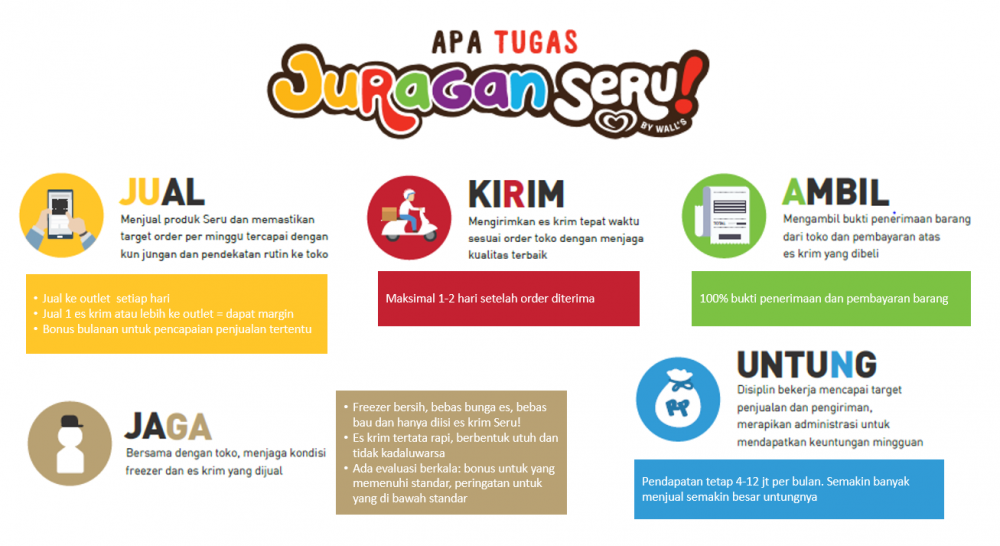 Seru gives Unilever a possibility of competing more effectively with not just Aice but also against the newcomer Yili's Joyday in the mass market ice cream segment. Joyday is taking the same pathways as Aice and Seru where it is offering interested individuals with eco-friendly freezer and a chance to earn extra money selling Joyday ice cream.