Hong Kong, August 9, 2019 – Cocktail lovers rejoice as Ozone Bar Manager Oscar Mena debuts his Five Elements Cocktail Menu. In addition to the time-honored cocktails already on offer at Ozone, these newly launched concoctions are going to elevate your cocktail experience to new heights at the world's highest bar.
"I have always been fascinated by how each element has its own place in this world, while interacting and complementing each other," said Oscar, the Mexican-born mixology maestro. His five new creations are named after the five most essential elements of life – Metal, Wood, Water, Fire and Earth. Each of them resembles the essence, color or even flavor of its represented element.
Water, for example, is decorated with pearl-like yogurt bubbles in an oyster shell. Guests are not only reminded of the ocean visually by its eye-catching blue hue, but also by its savory hint of umami bitters. Coconut water is added to this vodka and sake-based cocktail to strike a balance.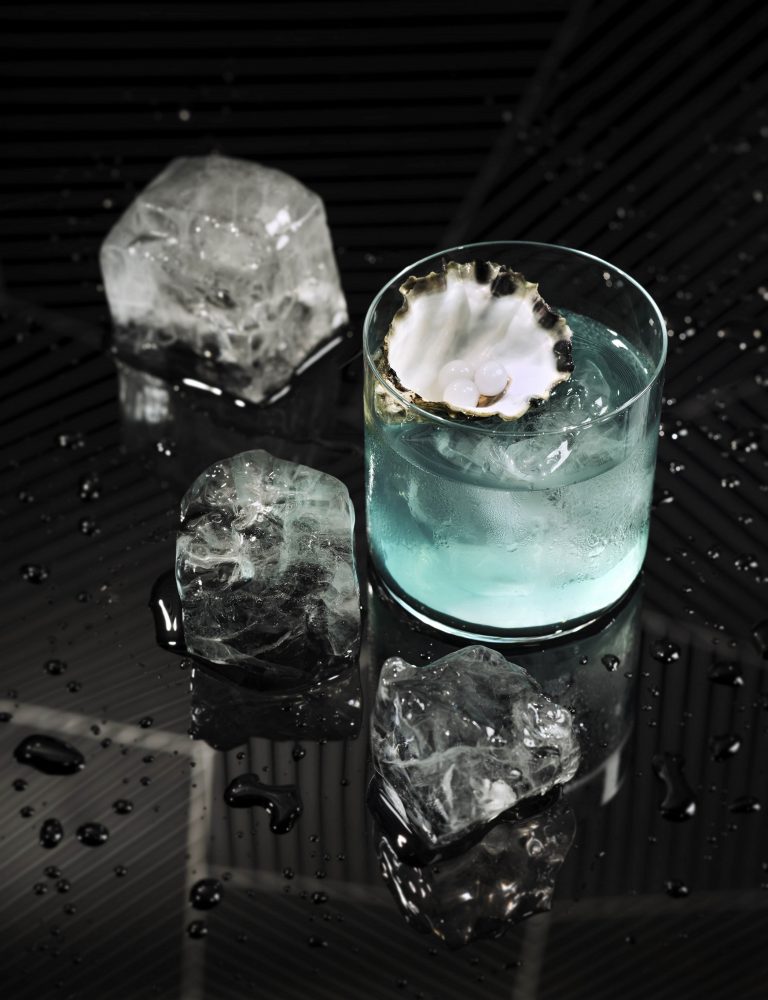 Made with a base of Alipus Mezcal that's aged in wooden barrels for a month before being served, Wood promises to impress with its smoky overtones. Stirred with dashes of chocolate bitters and Fernet Hunter, a bitter liqueur with aromas of lavender and citrus, this powerful cocktail of amazing complexity is Oscar's personal favorite.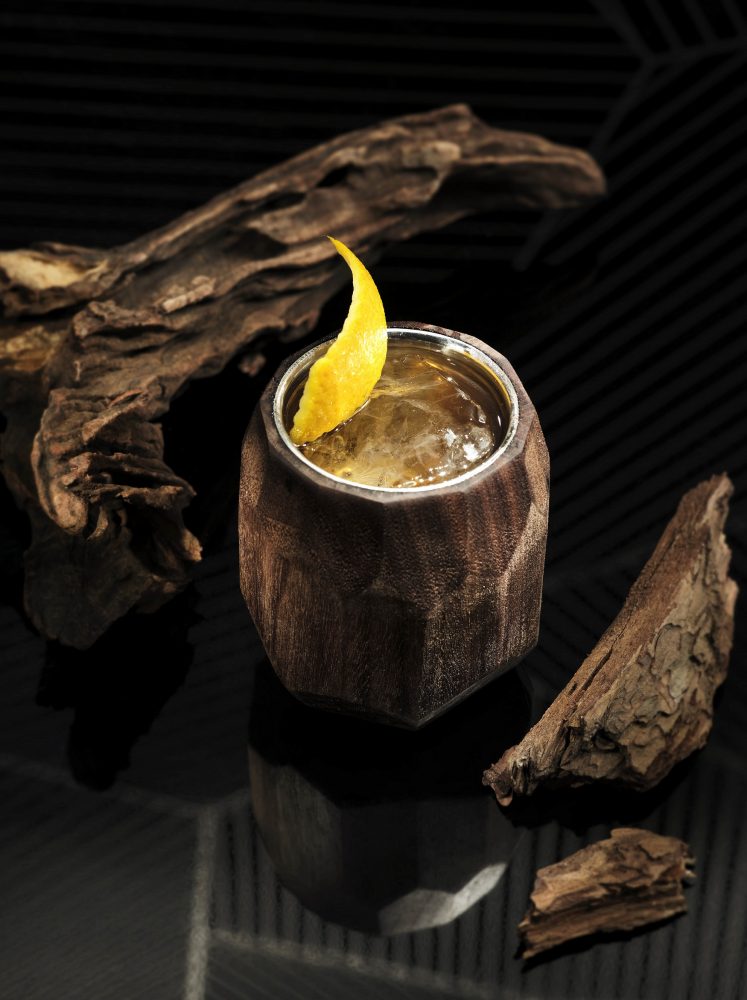 Reminiscing the earthy scent of the forest after the rain in Oscar's childhood memories, Earth is another must-try item on the menu. Shiitake mushroom-infused rum creates the essence of Earth, while non-alcoholic spirit, Seedlip Garden, and pandan syrup give floral notes to Oscar's very own garden housed in a ceramic mug.
Beautifully presented in a metallic vessel, gin-based Metal demonstrates a harmonic symphony of flavors comprising the citrus notes from fizzy kombucha and lemon juice, and the delightful sweetness of Italicus and umeshu. Featuring carrot, blood orange and the pleasant fragrance of St~Germain Elderflower, whisky-based Fire, spiced up with Thai chili tincture, tastes and looks as hot as its name suggests.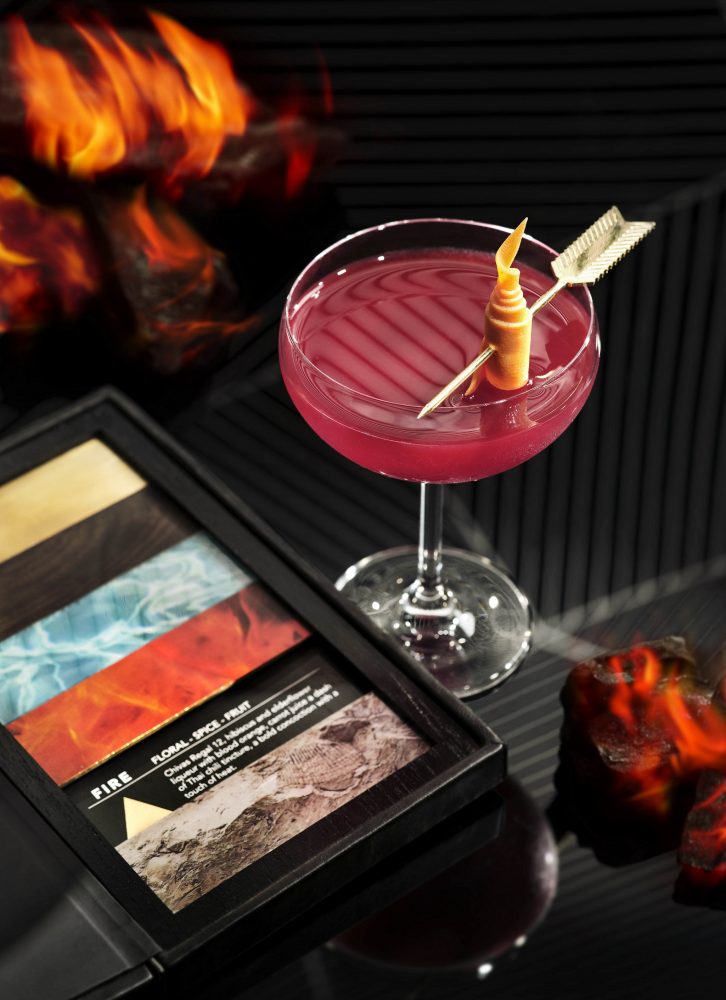 "If you taste the cocktails in the order of Water, Metal, Fire, Wood and Earth, you are going to have a taste of how these five distinct cocktails strike a perfect flavor balance," Oscar suggested.
A savory start with Water or refreshing kick-off with Metal helps get the palate ready for the powerful Wood and fierce Fire, while Earth wraps up the flavorful journey like desserts do.
Besides this newly launched menu, guests may also choose from the comprehensive traditional cocktail menu at Ozone. For more details about the Five Elements Cocktail Menu, please refer to the Appendix.
Ozone Five Elements Cocktail Menu
Venue: Ozone, Level 118, The Ritz-Carlton, Hong Kong
Date: From now onwards
Price: From HK$148 to HK$198 per cocktail
*All prices are subject to 10% service charge.
For reservations, please contact Restaurant Reservations at (852) 2263 2270 or via email at [email protected].