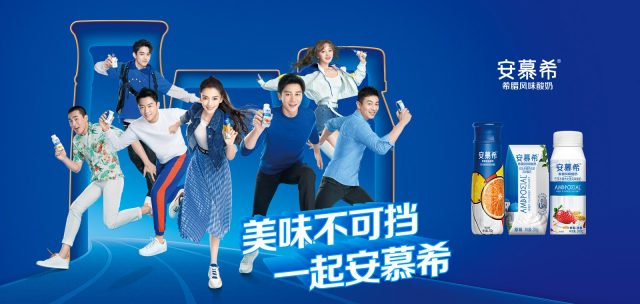 BCM Alliance Berhad, a Bursa Malaysia listed company engaged in medical diagnostic imaging and related consumables and accessories, has announced on 3 September 2019 that it has entered into a letter of intent to purchase a 51% stake in Foodict Maker Sdn Bhd.
Foodict is the main distributor of Yili's products in Malaysia including Ambrosial Greek Yogurt Milk. Yili is China's largest dairy company. In recent years, Yili has embarked on an aggressive expansion overseas particularly into Southeast Asia.
"Yili will provide the full support for the products' market entry and marketing efforts in Malaysia. Essentially, the more Yili grows, the more Foodict will grow as well," said BCM managing director Liaw Chong Lin.
Immensely popular in 2017, Yili Ambrosial Greek Yogurt Milk seems to have lost its lustre in Malaysia in recent months. The Chinese dairy company should start introducing other yogurt drinks into Malaysia including the JoyDay chilled yogurt drink with crispy chocolate balls. The texture from crispy chocolate balls can appeal to consumers who want something fun and flavourful.