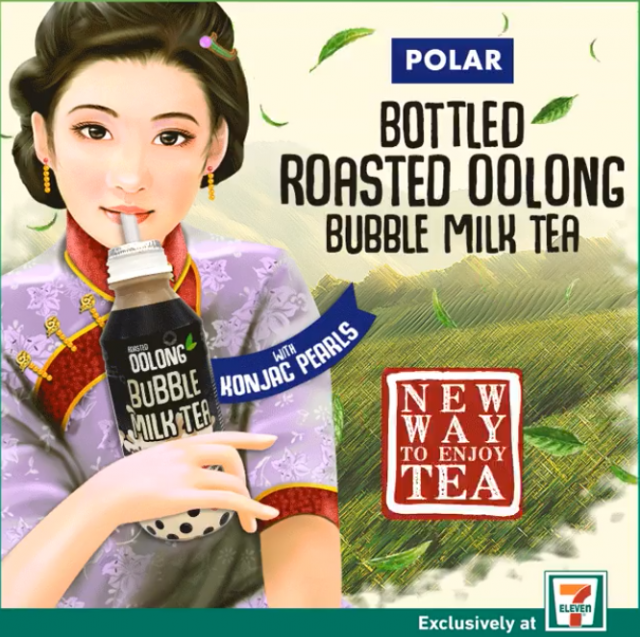 Polar's bottled Bubble Milk series with konjac pearls has just got more interesting with the launch of the Roasted Oolong flavour. The Polar's bottled Bubble Milk is described as "Singapore's favourite bubble tea in a bottle" by 7-Eleven Singapore. This new Roasted Oolong flavour is exclusively available at 7-Eleven.
Polar has previously made available Brown Sugar Bubble Tea in July 2019 and Peach Bubble Tea in January 2019. Both products contain konjac pearls.
Apart from Polar's bubble milk range, the convenience store chain has also launched other bottled bubble milk teas imported from Taiwan including Wan Wan Bubble Milk Tea with Konjac Pearls, available in original and brown sugar.
The interest in bottled bubble milk tea in Singapore shows packaged drinks can offer consumers with a competitive option that is also available 24 hours a day.