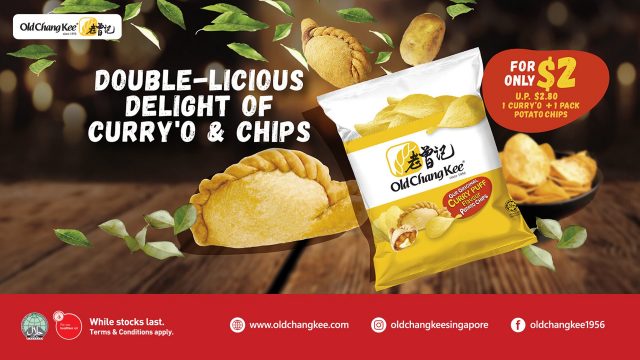 Old Chang Kee, a famous curry puff brand in Singapore, has turned its iconic Old Chang Kee Curry'O curry puff into potato chips. The Original Curry Puff Flavour Potato Chips are available for sale at all Old Chang Kee outlets in Singapore from 15 September 2019 at SGD 1.20 per pack.
"We worked very hard in getting the flavours just right for the Old Chang Kee Original Curry Puff Flavour Potato Chips, ensuring that the ingredients used closely mirror that of our signature recipe," said Han Keen Juan, founder and executive chairman of Old Chang Kee, as reported by CNA.
Old Chang Kee created the potato chips as part of the celebration of the brand's 63th birthday.
The brand previously launched Mao Shan Wang Durian Puff and Nasi Lemak Curry Puff in 2019.
These products including the new Original Curry Puff Flavour Potato Chips are strong indicator of brands increasingly finding inspiration from local cuisine to tap into consumer interest in local flavours with a new twist.