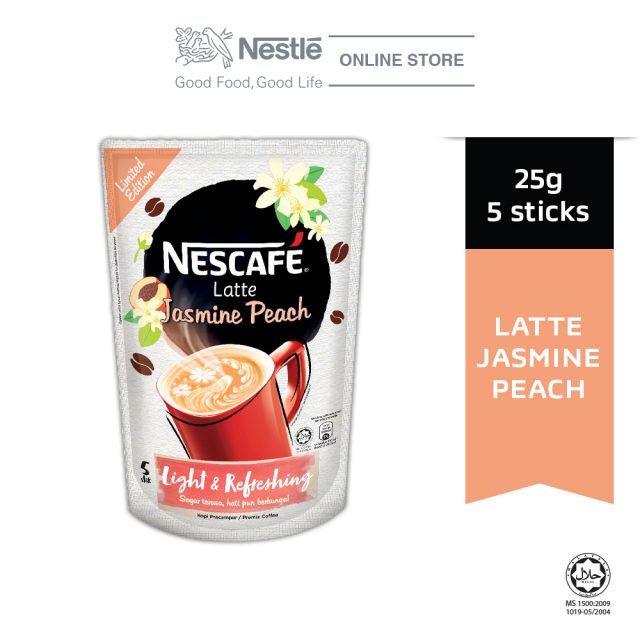 Nestle Malaysia has added another fruity coffee under its Nescafe brand. In recent years, Nescafe has been innovating with different fruity flavours and floral notes such as rose to reach out to adventurous taste seekers in the Asia-Pacific region especially in Malaysia, Indonesia and China.
The latest Nescafe Jasmine Peach Latte comes with the floral scent of jasmine and the fruity note of peach.
In 2018, Nescafe launched Latte Tropical Paradise, which is infused with orange, mango, and coconut flavours.
The new limited edition Latte Jasmine Peach is said to be light and refreshing. It is available in a pack of 5 sticks for a price of RM 4.00 at the official Nestle store on Lazada. Click here to purchase.