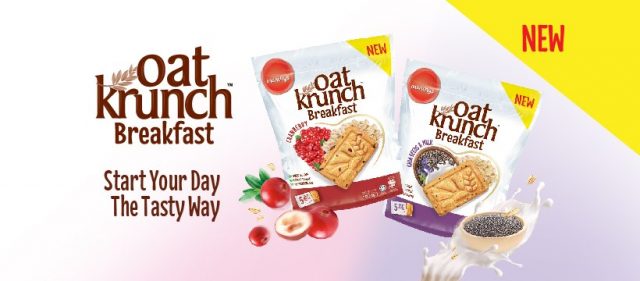 Malaysia's Munchy Food Industries (Munchy's) is making its Munchy's Oat Krunch range even healthier with the new New Munchy's Oat Krunch Breakfast in Cranberries as well as Chia Seeds and Milk variant. Munchy's has add the word "breakfast" in the packaging to highlight the association of Oat Krunch with the all-important breakfast occasion.
The tagline is "Start the day the tasty way."
Munchy's has previously launched Oat Krunch Chia Seed in 2013.
Chia seeds are known to contain high levels of omega 3 and omega 6 fatty acids and rich in protein, fibre and other health-beneficial claims.
The interest in chia seeds in Malaysia has waned overtime but this also signals consumers have become more familiar with the ingredient.