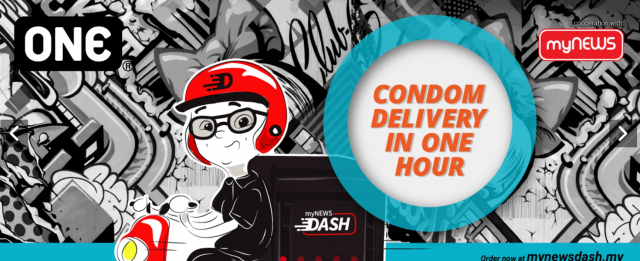 Mynews Holdings Bhd, the operator of myNEWS convenience stores in Malaysia, can now deliver condom straight to your home in one hour if you live near the 8 outlets that offer online delivery under myNEWS Dash.
myNEWS cooperated with ONE Condoms to deliver what is known as the country's first 1-hour condom delivery service.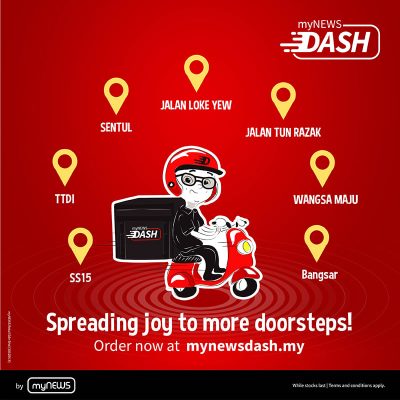 Not only contraceptive, the new myNEWS Dash service, the first of its kind in the country provides other food and non-food products. The non-food items that are available for delivery on Mynewsdash include fabric softener, laundry detergent, dishwashing liquid, garbage bag, toothpaste, sanitary pad and haircare products.
The myNEWS Dash service started with the Taman Tun Dr Ismail outlet in Kuala Lumpur in September 2019 covering a radius of 12km, according to the company announcement in early October 2019.
myNEWS Dash, through its own dedicated website at Mynewsdash.com, helps to bridge the last mile delivery issue to provide greater convenience to consumers especially when they run out of critical items like battery or even condom.
The portal also offers beer delivery service but only covers alcoholic brands under Carlsberg Brewery Malaysia Berhad. Rival brewery Heineken Malaysia Berhad has its own dedicated beer delivery portal called Drinkies.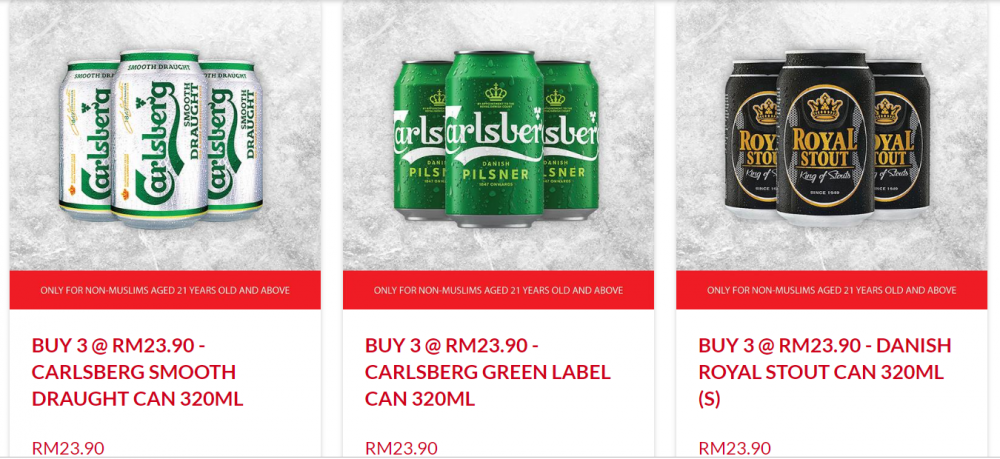 The ready-to-eat meals are made by myNEWS Kineya, a joint venture with Japan's Gourmet Kineya Co,. Ltd., and consist of the following items:


The Japanese-inspired bakes are made by myNEWS Ryoyupan, which is a joint venture with Japan's Ryoyu Baking Co., Ltd.





Below are some of the desserts that are available for purchase on Mynewsdash.

In early October 2019, myNEWS and partners Ryoyu Baking and Gourmet Kineya announced the launching of their RM 100 million Japanese-inspired food production centre (FPC), which is located at the Rawang Integrated Industrial Park. The ready-to-eat (RTE) and bakery operations are housed in the same building. The RTEs and bakery items are currently supplied to over 300 outlets in the Klang Valley.
In early November 2019, myNEWS said it has added cut fruits to provide more fresh offerings in stores.