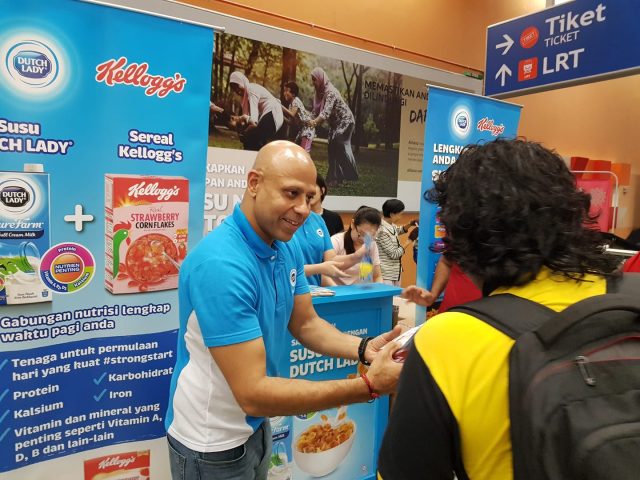 Dutch Lady Milk Industries Berhad, Malaysia's largest dairy company, is "looking at occasions that can drive and convert any drinking occasion to a healthy occasion," said Dutch Lady Malaysia Managing Director Tarang Gupta on the sideline of the Dutch Lady Breakfast Month event at the Ampang Park LRT station on 31 October 2019.
The milk company partnered with Kellogg's Malaysia to distribute 50,000 sets of breakfast for free from 21 to 31 October 2019 at various LRT stations in the Klang Valley.
Identifying various occasions to drive nourishment
Dutch Lady's key mission is to nourish Malaysians, said Gupta. To nourish Malaysians, the dairy company is identifying all those occasions that can drive nourishment including launching Dutch Lady +Protein, which has the highest protein in milk in Malaysia.
Gupta also added the company introduced Rose Bandung and Kurma flavoured milk during Ramadan 2019 and that "drove a lot more consumption of milk during that period including children and adults." The kurma flavoured milk is now a permanent offering as there is a continuous demand for kurma flavoured milk by Malaysian consumers, explained Gupta.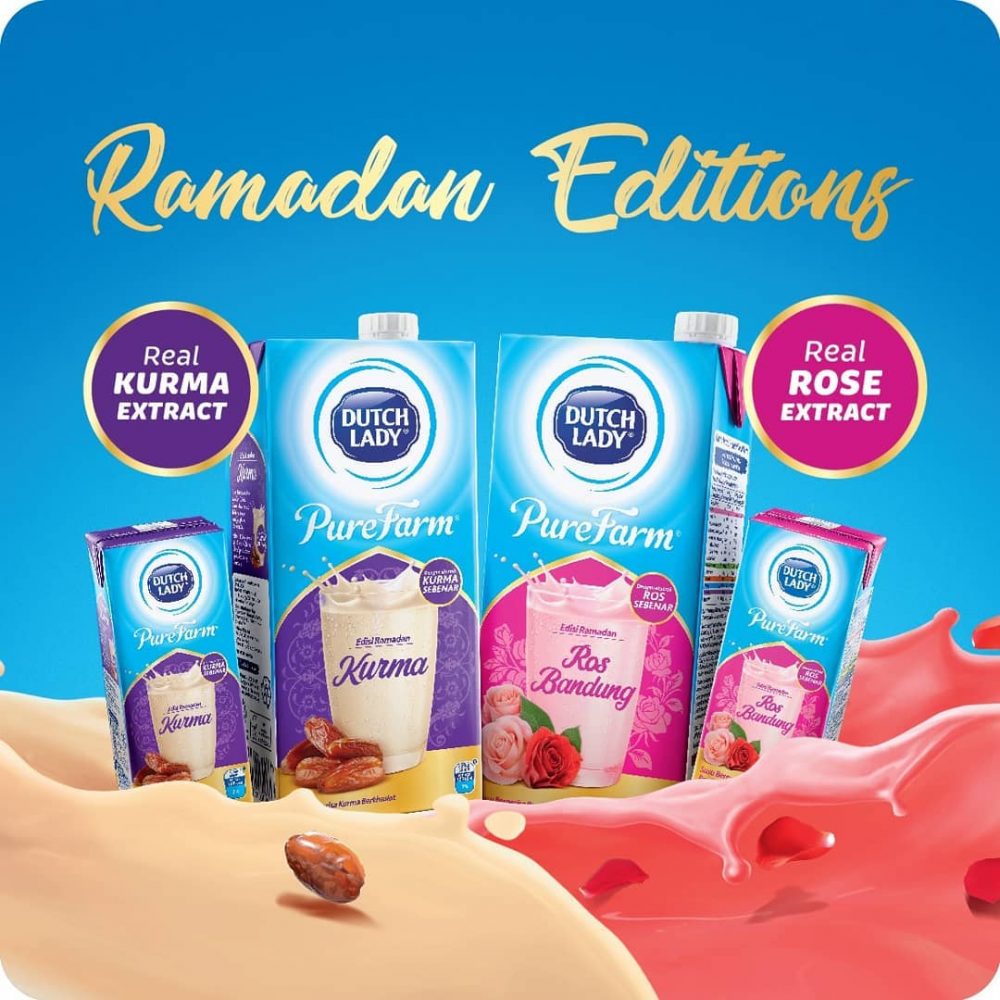 To make milk accessible to Malaysians, Dutch Lady unveiled Malaysia's cheapest milk, known as the "Rakyat pack" or "people's pack", which is a RM 1 Dutch Lady UHT Recombined Mini Chocolate Flavoured Milk 125ml only available at provision stores in the suburban and rural markets.
To fill in the gap in the afternoon daypart for a refreshing drink, Dutch Lady launched Dutch Lady Juicy Milk containing milk and real juice for both children and adults.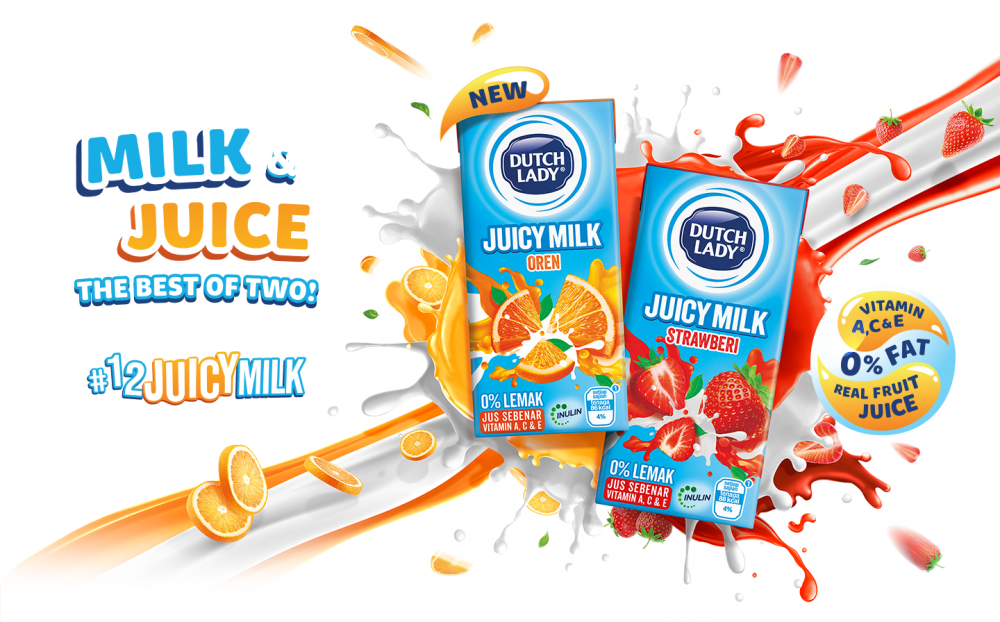 To excite the children to drink milk, Dutch Lady has partnered with Disney to offer Marvel and Frozen special packs including the latest Frozen 2 new movie.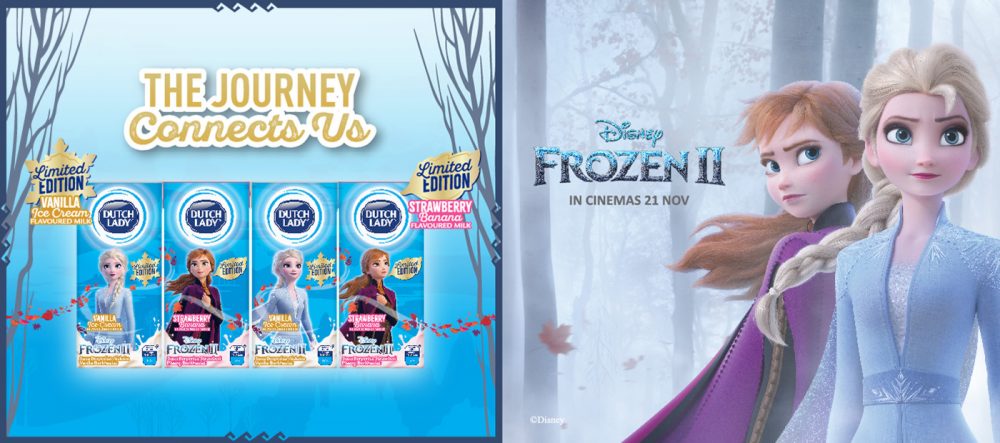 Dutch Lady's core purpose is "every occasion should be a nourishing occasion, said Gupta. The company also tries to make every occasion more exciting and interesting as this fits into the company's "three pillars – excite, educate and energise" to make Malaysians more healthy, explained Gupta.
Gupta said 2019 is the first year in many years where Dutch Lady is bringing 5-6 new innovations per year to occupy different occasions.
Identifying and capitalising on new trend
On trends, "Dutch Lady continuously keeps understanding where the trend is moving and if the trend is moving, we identify that trend and then we capitalise it, said Gupta.
A good example is Dutch Lady's latest campaign to capitalise on the spicy trend in Malaysia. Spicy products can be subsided both on the tongue and on the stomach with milk, explained Gupta. The digital activation by Dutch Lady recommends the pairing of milk with spicy products that not only helps to subside the spicy taste but also nourishes the body.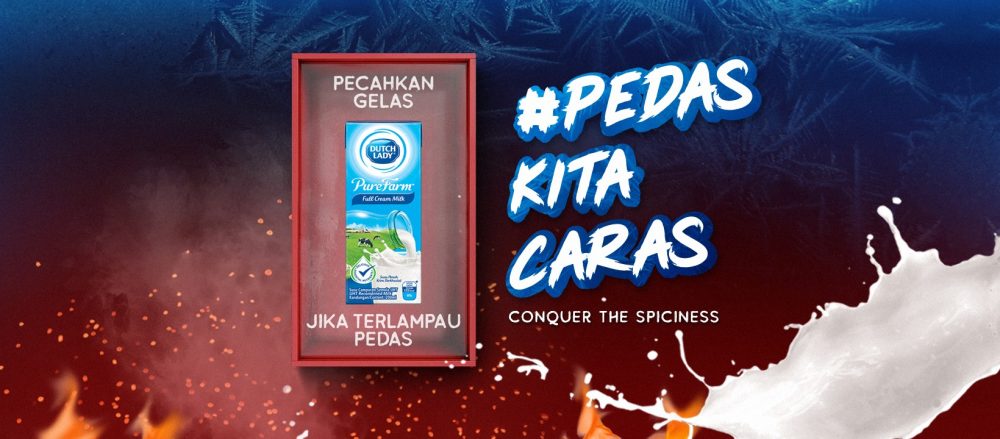 The spicy campaign is part of the thrust by Dutch Lady to "continue to identify multiple occasions and try replacing that occasion with a healthy occasion by bringing milk," said Gupta.
On raw supply, yogurt and school breakfast program
In Malaysia, Dutch Lady works closely with local dairy farmers to improve the quality and quantity of the milk instead of owning its own dairy farms.
On yogurt, Dutch Lady sees yogurt is being used in the morning occasion and as a snack during the day, said Gupta. Dutch Lady has both drinking and eating yogurt. The company has identified there are afternoon and evening occasions where yogurt fits in. Dutch Lady has also witnessed growth in out-of-home consumption of yogurt.
However, morning breakfast is still the biggest occasion for milk especially for full cream milk, said Gupta.
With the school healthy school breakfast program rolling out in 2020, Dutch Lady is proposing how milk can partner with other food items to make it a complete breakfast, said Gupta. The Malaysian government plans to start offering free breakfast to 2.7 million primary school children from January 2020.
Not tapping plant-based protein yet
Dutch Lady does not have any plan at the moment to blend milk with plant-based protein as milk is still a very good source of protein, said Gupta. However, he added that the research and development team is continuously exploring the plant-based protein concept. In the meantime, Dutch Lady has added juice into milk, which combines the best of both milk and juice.