Silly Fish Indonesia, a seafood and meat supplier in Indonesia, has showcased King Kobi (Cobia) at SIAL Interfood 2019, which is being held in Jakarta on 13-16 November 2019. King Cobia, a species of perciform marine fish, is also known as black salmon, is positioned by Silly Fish as an alternative to salmon.
Silly Fish describes King Cobia as the "hidden treasure of Indonesia's aquaculture." King Cobia is said to contain essential amino acid and EPA higher than salmon. The fish is also high in Omega 6 and Omega 9.
King Cobia is said to be "very tender and juicy" and "with firm texture and mild flavour and unique butter taste." King Cobia is breed in aquafarm in Lampung on a commercial scale. The fish is said to "grow faster than other farmed fishes with up to 4-6kg per year."
The Main Center of Mariculture Development or Balai Besar Perikanan Laut (BBPBL) Lampung started the hatching of King Cobia larvae indoor in 2009. The fish was officially launched by the Minister of Maritime Affairs and Fisheries Edhy Prabowo at Aquatica Asia and Indoaqua 2019 in Balai Kartini on 6 November 2019.
The cobia is normally solitary except for annual spawning aggregation, which makes it hard to fish commercially. The successful farming of cobia in Indonesia makes it possible to supply the seafood on a commercial scale.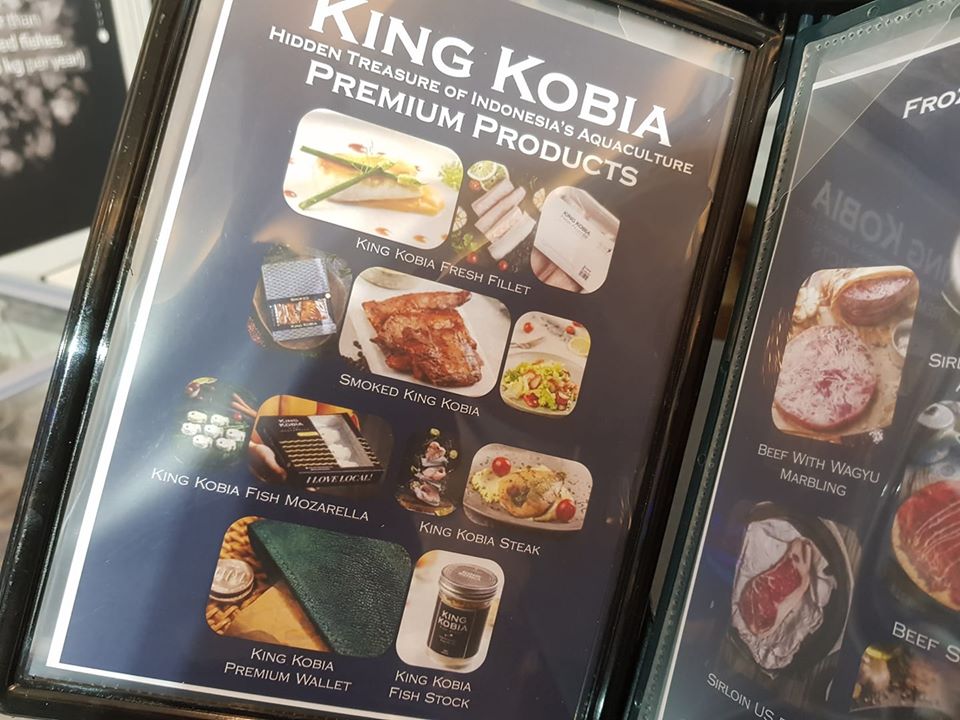 Silly Fish's King Cobia is available in the form of fresh fillet, smoked, steak, fish mozzarella and stock.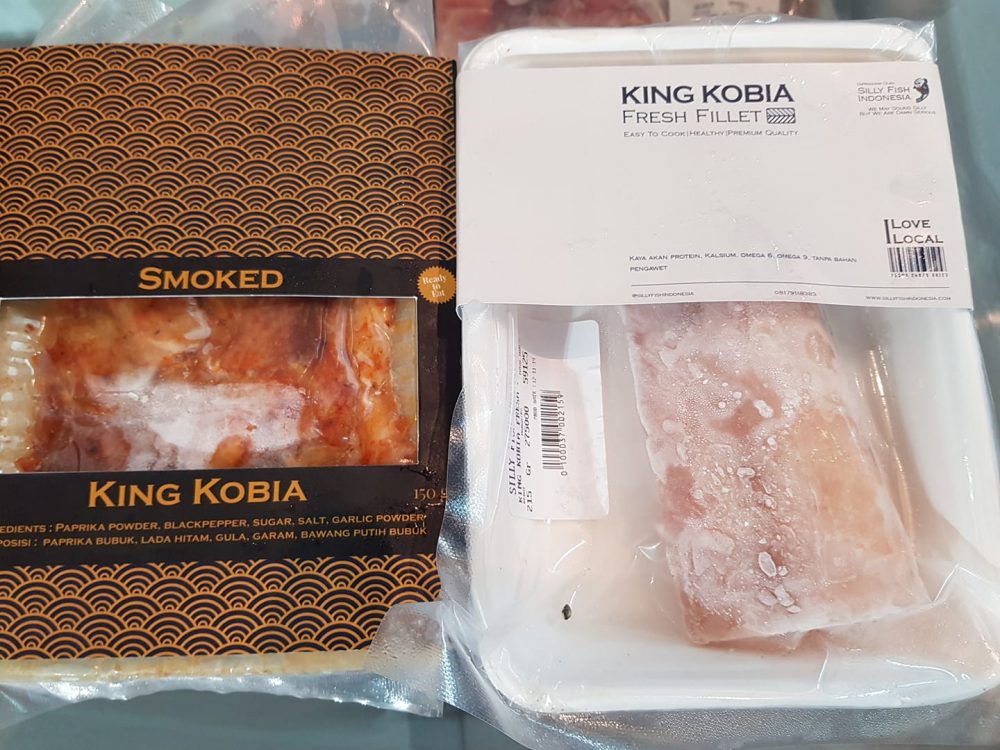 King Kobia taps into the sustainability trend as the fish is farmed locally, which minimises the carbon footprint compared to consuming salmon, hugely popular in Indonesia. Silly Fish has also made use of the scales of the fish to produce wallets.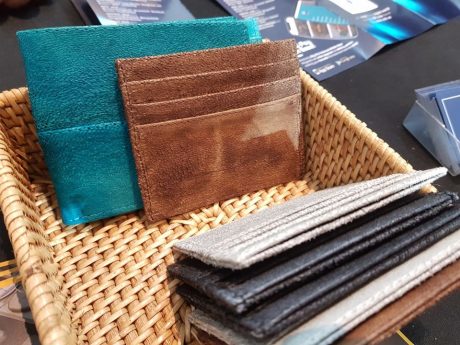 Here is the price list of Silly Fish products in the Greater Jakarta area as of 22 October 2019. The price of King Kobia fillet is IDR 27,500 per 100g and Smoked King Kobia is IDR 85,000 per 150g.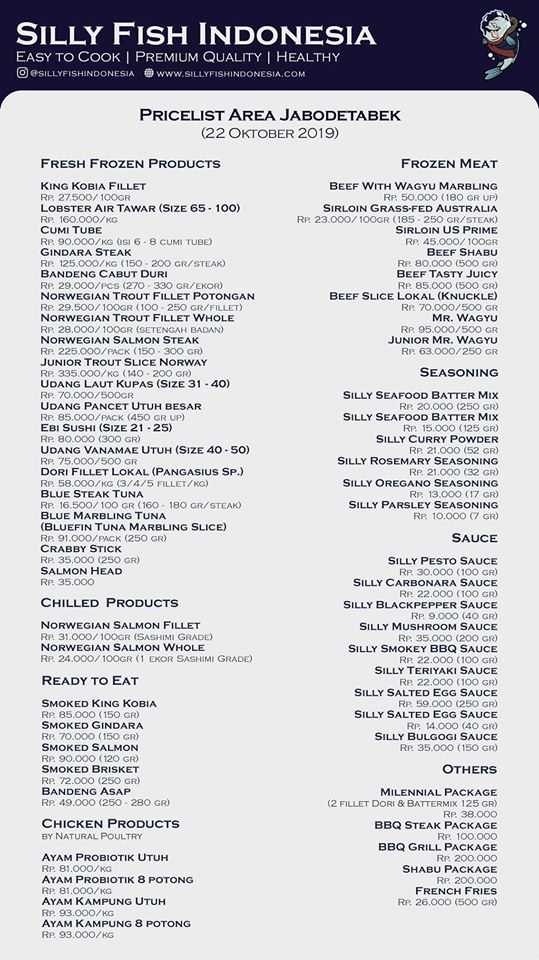 Silly Fish Indonesia was founded by a dynamic duo on January 2017 who loves Indonesia and shares the same believe that someday Indonesia would be able to stand proudly on its feet as a strong maritime country. The company now has 28 distributor store covering North Sumatera all the way to East Java.