Unique grocery delivery service expands to include Ready-to-Eat meal deliveries
MyGroser-MyFeast service delivers convenience, value, taste and freshness
Personalised grocery shopping experience, Flexible delivery times, single check out helps consumers do their shopping quickly, allows stress-free year end celebrations
Grocery, cooked food and convenience store items can now be ordered for delivery30 days in advance without worrying about price changes, or it being out of stock
PETALING JAYA, MALAYSIA – 09 December 2019: MYGROSER (www.mygroser.com), Malaysia's online fresh food and grocery store, today announced a broad range of new offerings including its MyFeast service for  festive periods; Ready-to-Eat food deliveries; and feature enhancements to make grocery shopping even more convenient, rewarding and hassle-free for consumers.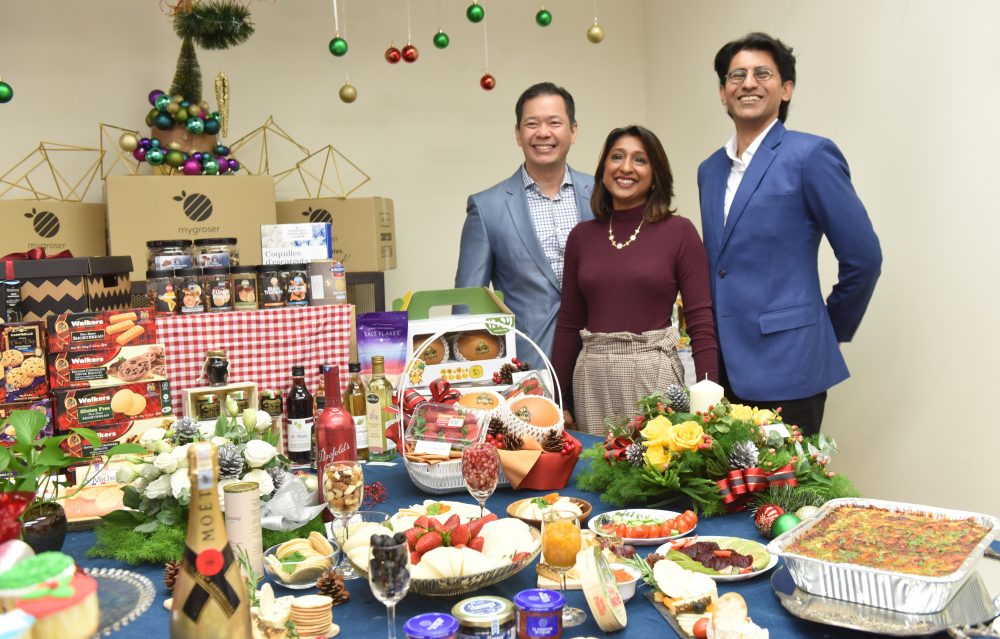 "Whether you are entertaining a group of friends and family at home, planning an office party, figuring out your meal plan for the month, or just looking to avoid stress while saving time and money – MyGroser has something for you! As consumers ourselves, we know how much work goes into grocery shopping for the celebrations that happen this time of year. We help avoid all of that by allowing consumers to quickly shop selections from 9,000 grocery items and Ready-to-Eat meals including 250 festive items and promotions, all from the comfort of their mobile phone, device or computer," said Stephen Francis, Founder and Chief Executive Officer of MyGroser.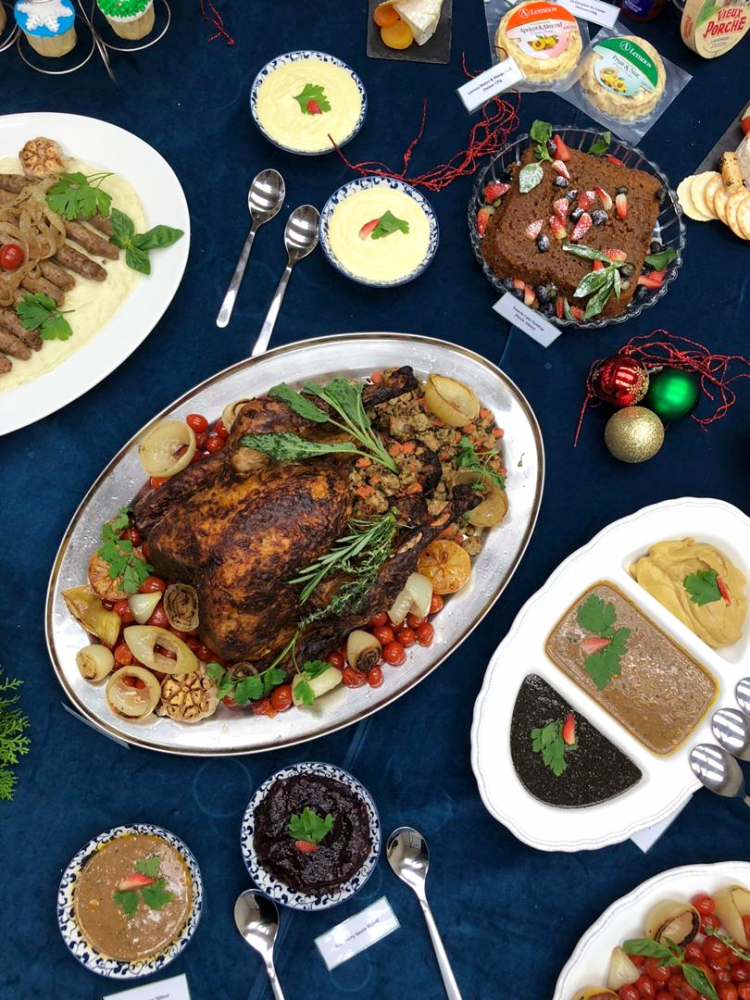 For the month of December for instance, MyGroser is offering consumers a way to focus their energy on the people and events that matter – and stay away from the frustration of year-end shopping for groceries, specialty items, and cooked Ready-to-Eat meals and food.

MyFeast is the MyGroser service that provides Ready-to-Eat meals, curated and premium food experiences to discerning consumers who appreciate the value of quality ingredients, cooked well, delivered on time and prepared fresh, always. Convenience is emphasised as consumers place orders like they would on any grocery product available on the service, and pay for them through a single secure check out process. Deliveries are scheduled by consumers, or in the case of pre-order items like Roast Turkeys, a concierge service contacts consumers to make arrangements for these items to be delivered when needed. 

MyGroser is the first such service of its kind to combine this concierge personalisation, range of products, value for Ringgit, ease of functionality, and convenience in Malaysia.
The MyGroser-MyFeast Christmas and New Year campaign (11 December 2019 – 31 December 2019) includes:
MyGroser-MyFeast Christmas and New Year, a collection of more than 250 items available as festive promotions exclusively in December
MyGroser-MyFeast Pre-Orders, which features a selection of roasted delicacies like Wagyu Steaks, Turkey, Sausages, Lasagnes
MyGroser's on-going fresh and grocery promotions with discounts of up to 40 percent across a wide range of groceries, fresh items and everyday essentials
Rewards on all purchases
Daily delivery (holidays included!) between 9am and 9pm
"By ordering with us you do not worry about items being out of stock when you get to a store, the large crowds, parking and traffic, the quality of the fresh groceries you need, or even the hassle of getting everything home. We can help you better manage your food budget and allow you more time to do other things. You can tell us when you need your groceries, delicacies or even entire cooked Ready-to-Eat meals, and we can get it to you any day of the week – holidays included! That's convenience, freshness and value for you," explained Francis.

MyGroser also announced that it would immediately be allowing consumers to pick, shop and book grocery deliveries up to 30 days in advance from today at no additional costs to them. To further add to the already irresistible service, MyGroser will, for a limited time, offer all orders of RM100 or more, free delivery! This is in addition to cashback of up to 2% on all purchases, the lowest scheduled grocery delivery cost available, and the best grocery experience for Malaysian consumers.
MYGROSER-MYFEAST DELIVERS CONVENIENCE, VALUE, TASTE AND FRESHNESS
MyGroser-MyFeast is the latest service that MyGroser is introducing to simplify one of our favourite activities – entertaining people with food. Comprised of seasonal pre-order lists for cooked and fresh food items; and a regular list of offerings available all year round; it is the literal embodiment of MyGroser and the love of all things food.

The cooked items are sourced from local suppliers who use ethically sourced, pesticide free ingredients and who prepare the dishes on demand. Among the partners for this year's offerings are specialty brands like Big Boyz Roast, a division of The Food Company, ensuring that all roasts and meat dishes are of the highest quality.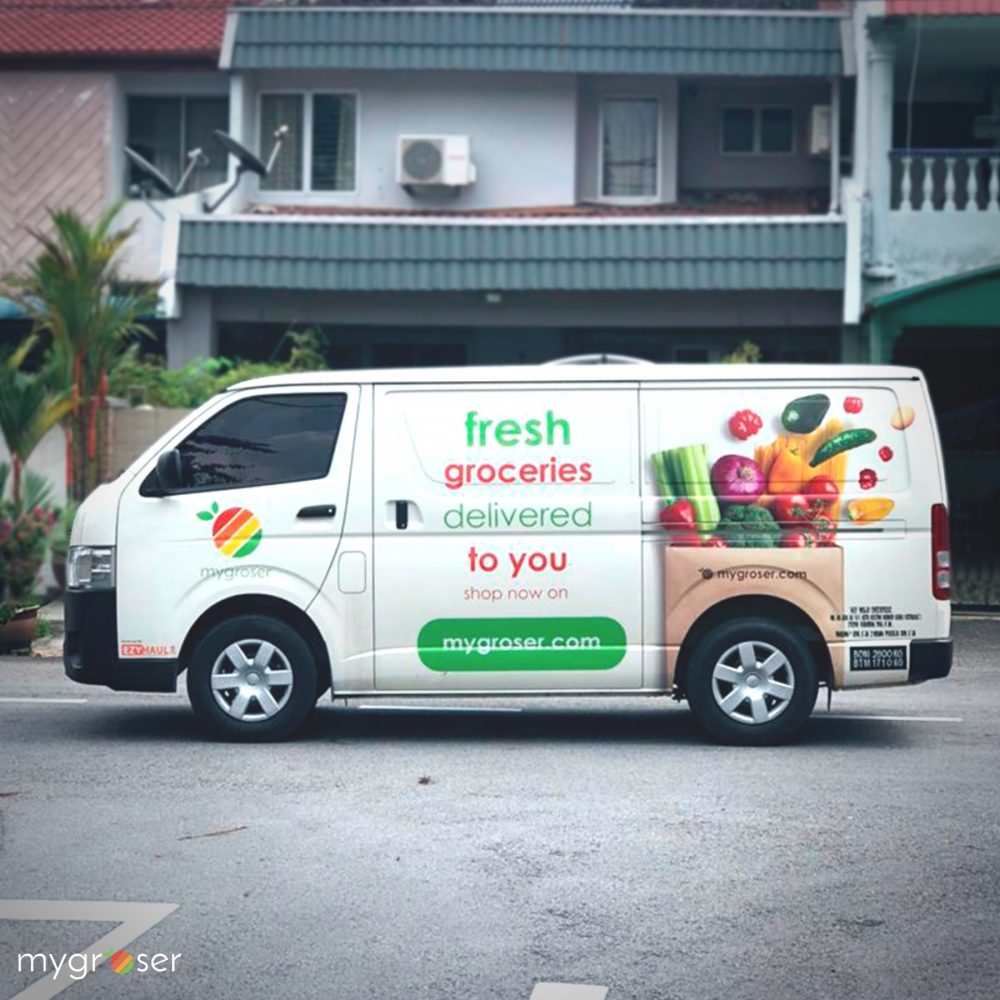 MyFeast – Christmas and New Year Pre-Order items from over 120 curated, handpicked selections include:
Wagyu and Black Angus steak selections, Meat and Vegetarian Lasagne selections, Sausages and Mash, Potato Gratin, Salmon Cheddar Bakes, Roast Lamb Legs and Whole Turkeys with all the trimmings that are Halal as well
Cheeses, truffles, caviar, escargot, mousses, and a wide variety of speciality fresh fruits like Japanese Nikkori Pears
A curated selection of trusted wines and alcohol for different tastes and budgets
Fruit cakes, cupcakes and other sweets for the season
Fresh flowers and bouquets for tables and homes
Christmas hampers for various budgets
MyFeast – Christmas and New Year Promotion items from over 130 selections include:
Champagnes, wines, soju, whiskeys, beers, ciders, juices, sparkling water, and other beverages fit for a celebration
Sauces, condiments, salsa, dips, and mixers for every occasion
Frozen and fresh meats for your every culinary desire
Baking supplies, biscuits, crackers, butters and more to help snack time be interesting
Home decor to add some sparkle to the laughter and joy of the season
To pre-order for anytime in December 2019, order your groceries for delivery anytime in the next 30 days, or sign up for rewards and more – head on over to www.mygroser.com. Also available on iOS and Android through the Apple App Store and Google Play Store.