Malaysia's Etika Sdn Bhd, a unit of Asahi, has signed a deal to acquire Advend Systems Pte Ltd, which includes its vending businesses in Malaysia and Singapore operating under the name Atlas Vending.
According to the press release on 9 December 2019, "with this acquisition, Etika is now the number one player in vending with more than 10,000 vending machines across Malaysia. Etika will be able to vend hot beverages as well as confectionery products, following the completion of this acquisition."
The deal would allow Etika to obtain analytics to map up the entire consumer journey as the Atlas Vending's machines have the ability to retrieve cashless sales data to understand transaction trends, product purchased and time of purchase.
With Atlas Vending on board, Etika will have a strong say on what products that will go into its vending machines. Competitors like F&N and Coca-Cola will have to secure new vending machine partners or invest in their own vending machines. Since Atlas Vending has already secured most of the strategic locations, it will be hard for Etika's competitors to use vending machines to increase their sales.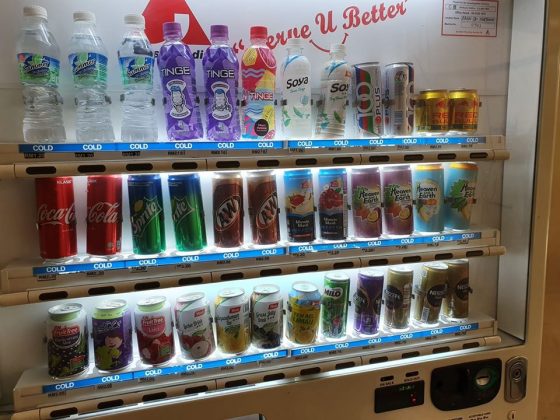 The acquisition will be completed by the first quarter of 2020. Advend's revenue in 2018 stood at around SGD37 million.
The transaction is also a way for Dymon Asia Private Equity, which holds a majority stake in Advend, to exit the investment.
In Japan, vending machine accounted for around 27% of soft drink sales in 2018, according to Asahi citing data from Inryo Soken. This makes vending machine the second largest distribution for soft drink sales after supermarket.
Most of the Japanese beverage giants have their own vending machine operations but face slowdown in vending machine sales in Japan. The recent acquisition of Advend by Asahi shows Japanese beverage companies are trying to replicate their success with vending machine in the Southeast Asia region.
In Thailand, we have seen local Osotspa, the maker of M-150 energy drink and Calpis, buying a 51% stake in Japanese-owned Asia Vending Machine Operation in August 2019. The aim of the purchase is to expand the distribution of its beverage and non-beverage products.