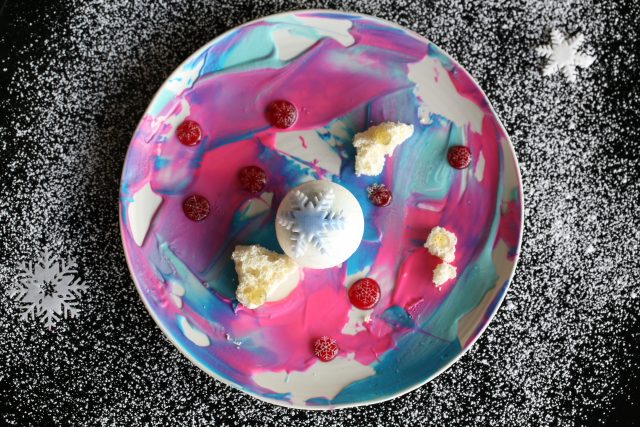 December 12, 2019, Singapore – In this festive month of December, have yourself a sweet little Christmas with Janice Wong's Christmas Specials at 2am:dessertbar.
The menu is available throughout the month of December and invites guests to choose from two Christmas desserts.  The Christmas Paradox, made with Hazelnut Whisky Warm Chocolate, Mulled Wine gel, Juniper Berry and Pistachio Black Pepper Custard and the X'mas Wonderlust, a colourful treat with Maple Vanilla, Chai Orange, Snickerdoodle, Smoked chocolate and Citrus Meringue. Both priced at S$25, these playful, festive desserts are a medley of traditional Christmas flavours presented in a contemporary style.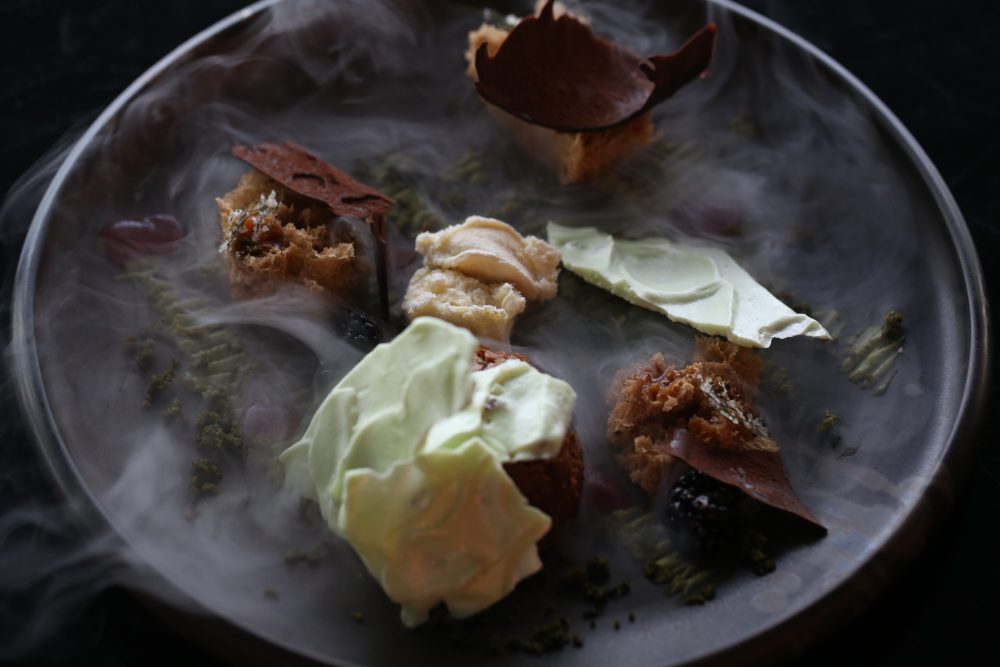 To pair the desserts with a festive tipple, choose from an exciting selection of Christmas Cocktails. Ranging between $19 to $25, options include the tangy Zesty Solerno made with Blood Orange Sorbet, Reyka Vokda, Lemon Juice, Solerno and Ginger ale, and A Royal Christmas, a magnificent flavour combination highlighting the Macallan Edition No. 5 with Butterscotch liqueur, Chocolate liqueuer, Spice syrup and Coffee ice cubes.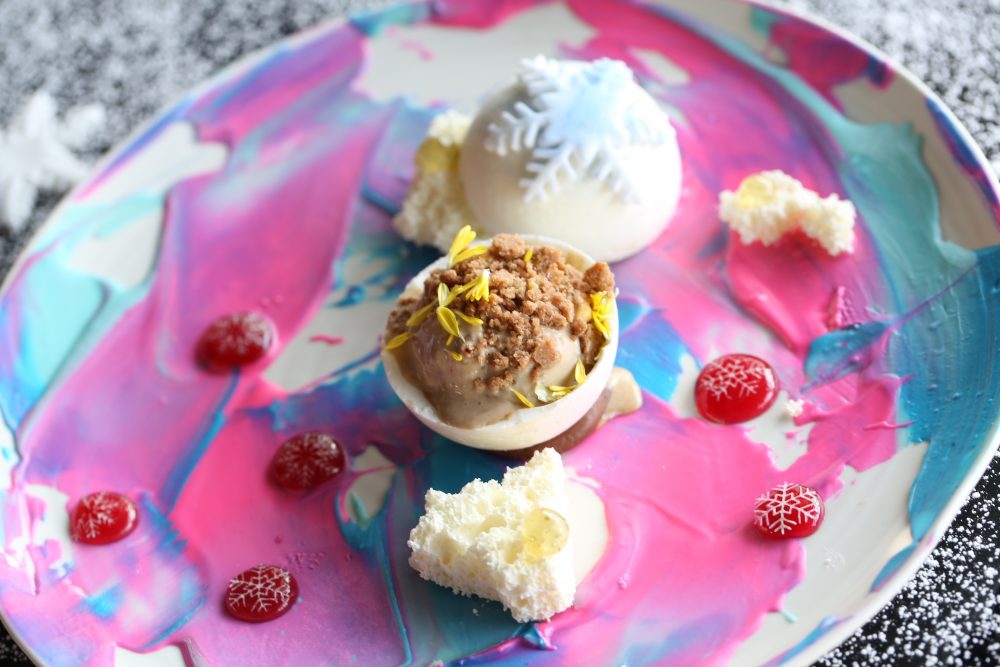 About Janice Wong:
Chef Janice Wong's never-ending passion for culinary art has propelled her forward to test the limits of dessert making. The native Singaporean has learned from some of the world's best chefs, including US luminaries Thomas Keller and Grant Achatz, virtuoso Spanish chocolatier Oriol Balaguer, and prodigious French pastry chef Pierre Hermé. An undisputed favourite among sweet-toothed Singaporeans, her dessert restaurant 2am:dessertbar has recently celebrated their twelfth year anniversary, redefining the dessert experience and pushing the boundaries between sweet and savoury with carefully researched progressive dishes.
In November 2014 she launched her eponymous sweet concept, JANICE WONG, and recently launched her new concession stand at the world-renowned Harrods department store in London in 2018. Chef Janice has received worldwide recognition for her cutting-edge creations and is a regular on the global pop-up circuit, having also appeared as a guest judge and guest chef on MasterChef Australia in 2015 and 2017 respectively. Notable global collaborations include Janice Wong in Paradise City Seoul and Busan, Wonderbox in Seoul, and Janice Wong's first solo exhibition in Huis Ten Bosch Nagasaki featuring her signature edible art works. She has been named Asia's Best Pastry Chef; for the second year running by the prestigious San Pellegrino Asia's 50 Best for 2013 & 2014. Janice Wong also won the title of Pastry Chef of the Year from the World Gourmet Summit Awards in 2011, 2013 and 2015, including the title of Young Woman of the Year from Her World in 2012.