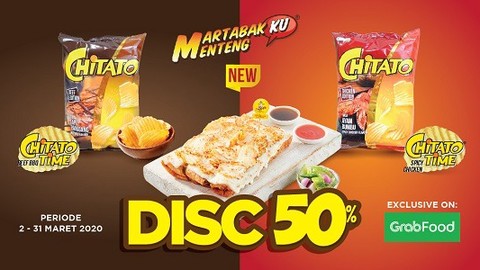 The mashup concept is a growing trend in Indonesia as consumers want brands to deliver more excitement to the eating experience. To position Chitato potato chips as a crunchy and savoury topping in the popular Indonesian street food martabak, Indofood has recently collaborated with Martabakku Menteng.
The new Chitato Time Spicy Chicken and Chitato Time Beef BBQ creations are martabak or stuffed pancake filled added with a layer of melted mozzarella cheese topped with Chitato chips.
Various sweet ingredients from leading brands such as Oreo, Ovomaltine and Nutella have already become popular martabak toppings in Indonesia. With the new Chitato Time menu, Indofood hopes to showcase and encourage more foodservice players to incorporate Chitato chips as foodservice ingredients.