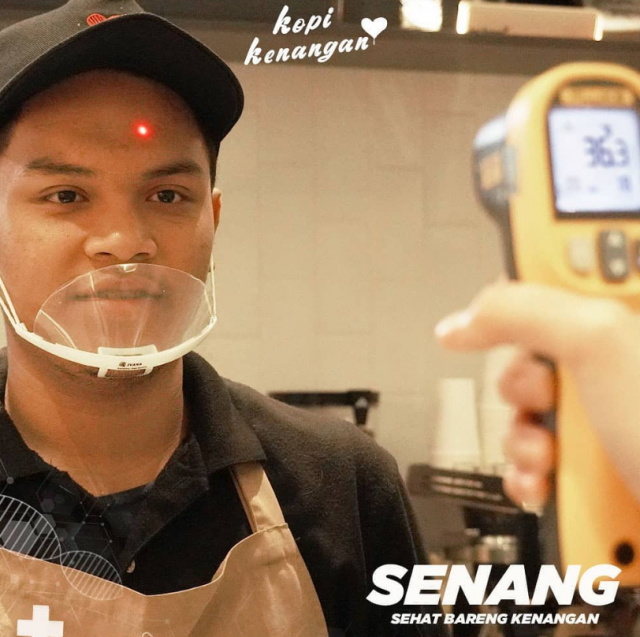 Indonesia coffee chain Kopi Kenangan has elevated the COVID-19 virus prevention standard to the highest level. The new measures include having the temperature of its "baperista" taken and disclosing to customers the body temperature of its staff through a poster in front of the shop.
To allay the fear of infection, customers who order online will receive a receipt that includes information of the body temperature of the staff who prepared their drinks.
Staff who has undergone body temperature check and passed the test will be given a sticker to certify they are "healthy."
These are some of the extreme measures under taken by foodservice operators in view of the ongoing pandemic. We will be reporting on other creative safety measures taken by the foodservice sector in the near future.