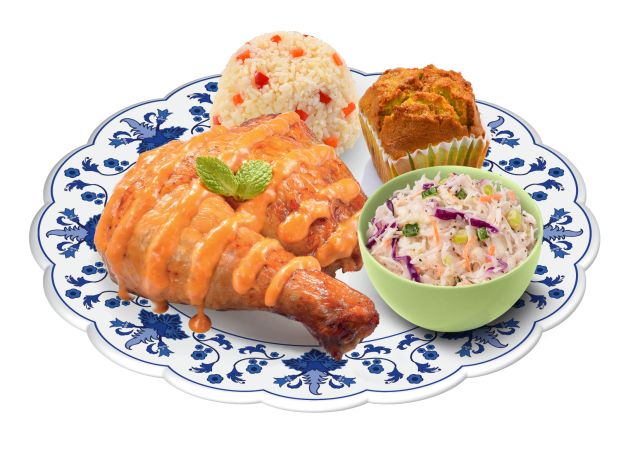 Kenny Rogers ROASTERS brings more meaning to Ramadan and Raya with delightfully rich flavours
Kuala Lumpur, 29 April 2020 – Borrowing its inspiration from the traditional Malay folk song that every Malaysian is familiar with – "Rasa sayang, hey!", Kenny Rogers ROASTERS (KRR) is greeting Malaysians with a Rasa Ayam Hey food campaign through a variety of Ayam Nyior Pedas starting from 1st May 2020 onwards*, just in time for the Ramadan and Raya seasons!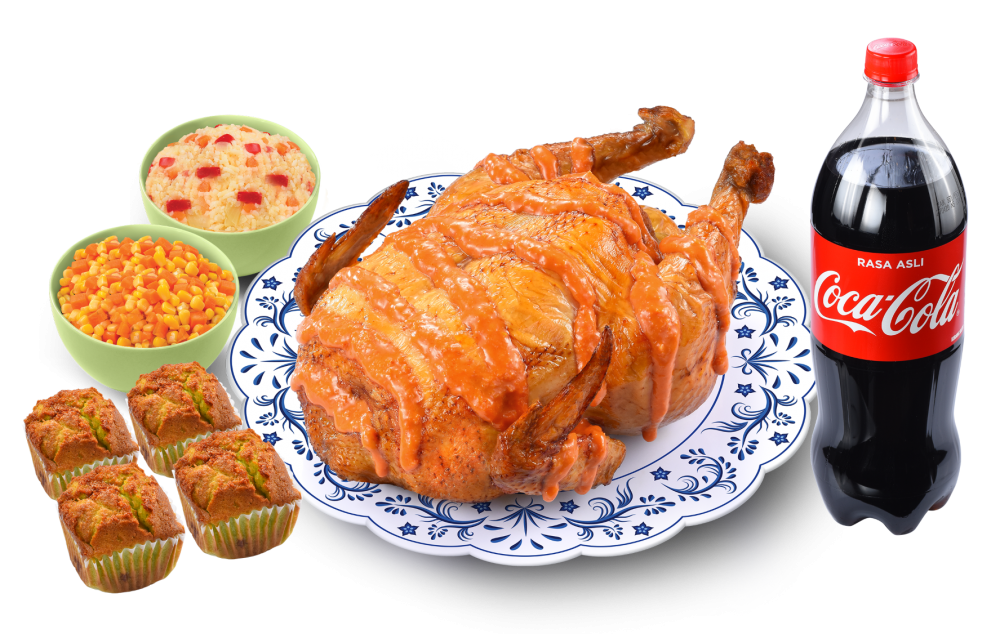 Ayam Nyior Pedas Rice Meal @ RM19.90 – 1/4 Ayam Nyior Pedas + Aromatic Rice
Ayam Nyior Pedas Meal @ RM24.90 – 1/4 Ayam Nyior Pedas + 2 side dishes + 1 piece of Riang Ria Muffin
Ayam Nyior Pedas Soup Meal @ RM26.90 – 1/4 Ayam Nyior Pedas + 1 Side Dish + 1 piece of Riang Ria Muffin + 1 Kenny's Mushroom & Chicken Soup
As the perfect choice for the Ramadan and Raya seasons, guests can opt for the Ayam Nyior Pedas Family Feast at only RM88.80 that comes with one (1) whole Ayam Nyior Pedas, two (2) a la carte side dishes, four (4) pieces of Riang Ria Muffins and one (1) bottle of 1.5 litre Coca-Cola Rasa Asli, which is just the right meal for the family to indulge in, either to buka puasa (break fast) or simply enjoy a wholesome and hearty meal.
Guests can further complete their meal with a glass of Pink Laici (RM9.90 with any purchase of Ayam Nyior Pedas – normal price: RM11.50), a refreshing drink made with sparkling lemonade, grapefruits, juicy lychees and Sprite.
Speaking on behalf of KRR, Kennie Thong, Senior Marketing Manager of Berjaya Roasters (M) Sdn. Bhd. said, "KRR believes that food made with love unites people but at the same time, we understand that the community is adopting a new normal in the current situation. With the introduction of the new Ayam Nyior Pedas to usher in the Ramadan and Raya festivities, we hope this can act as a heart-warming meal for Malaysians nationwide. Guests can also look forward to enjoy a plethora of other KRR meals through takeaway or delivery, and our exclusive Raikan Ramadhan combination meals with their loved ones from the comfort of their homes."
Now, guests can choose from a range of wholesome KRR meals including the exclusive Raikan Ramadhan combination meals (only available through delivery), specially curated with various portions and catered for sharing, simply by ordering online through delivery partners such as GrabFood, foodpanda, DeliverEat.my and Hungry百家外卖.
In conjunction with the Raya season, guests who spend a minimum of RM50 with the KRR Card in the restaurant or order online through GrabFood and foodpanda starting from 1st May 2020 onwards will receive the limited edition KRR sampul Raya (Raya packets) while stocks last. Guests who activate or reload a minimum of RM100 in their KRR Card will get to enjoy a complimentary Kenny's Nasi Lemak Solo; while registered members who purchase any KRR meals using the KRR Card during their birthday month will receive a surprise birthday gift!
Stay up to date with Kenny Rogers ROASTERS' operating hours during the Movement Control Order (MCO) period by visiting www.bit.ly/KRROperatingHours. Log on to www.krr.com.my, connect to www.facebook.com/krrmalaysia or contact 03-2119 9888 for any queries.
* Ayam Nyior Pedas is available from 1st May 2020 onwards, while stocks last
*All prices are inclusive of 10% service charge and 6% Service Tax where applicable
* Price may vary at selected KRR locations