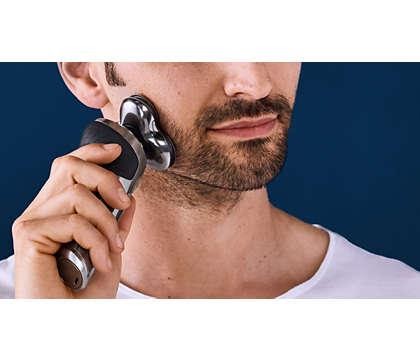 Malaysia – Buying a Father's Day gift can be tricky. To make your search easier this year, Philips is recommending a list of essential appliances for every type of dad, whether he's a home chef, a fitness enthusiast or just looking to stay well groomed.
Here is a guide to help you with your Father's Day shopping this year.

An electric shaver for the modern dad
While working from home, dad might have forgotten to trim his beard and what better way to help him get groomed than with a new electric shaver.
The Philips Shaver S9000 Prestige provides ultimate closeness and comfort for an electric shave that is as close as a blade. The Philips S9000 Prestige can easily transform into a beard styler, a precision trimmer or a cleansing brush with the SmartClick precision attachment system, by simply clicking the desired attachment onto the handle. The Philips Shaver S9000 Prestige is available for purchase on Harvey Norman.

Besides the S9000 Prestige, Philips also has the ultimate styling and precision tool for dad with the Philips Multigroom Series 7000. The Multigroom Series 7000 comes with 14 premium tools which allows dad to conveniently trim and style his facial hair, keeping his grooming in tip-top shape. The Philips Multigroom Series 7000 is available for purchase on Harvey Norman.
An all-in-one appliance to get creative in the kitchen
If your dad is passionate about cooking, look no further than the Philips Premium Airfryer XXL. This device provides a healthier alternative to cooking by leveraging a fat removal technology that separates and captures excess fats so that you can take care of your health and still enjoy your favourite foods.
The Philips Premium Airfryer XXL is also a great way to enjoy fast foods such as French fries and burgers, which can be made in a matter of minutes with the device. The Philips Premium Airfryer XXL is available for purchase on E.S.H Electrical.
A blender for healthy and wholesome smoothies
With the Philips ProBlend 6 Blender, dad can enjoy healthy smoothies to kick-start his day. With ProBlend 6 3D technology, 1400 watts of power and speeds up to 35,000 RPM, enjoy smoother smoothies and blends with just the right taste and texture. Proven to motivate people to increase fruits and vegetables in their diet. The Philips ProBlend 6 Blender is available for purchase on Harvey Norman.
A coffee machine for that freshly brewed coffee at home
Most Malaysian dads start their day with a hot cup of coffee. For the coffee-loving dad, the Philips 3200 Series LatteGo, the coffee machine will ensure that he's got his morning cuppa just the way he likes it.
Designed for coffee lovers, the Philips LatteGo will allow dad to enjoy fresh, fuss-free, and high-quality café style coffee in the comfort of the home. The coffee machine can also cater to his preferences by allowing him to create up to five aromatic coffees including brewed coffee, latte macchiato, cappuccino, espresso and americano with a simple touch of a button. 
If dad is looking for more ways to customize his coffee, then the Philips 5000 Series LatteGo is just the coffee machine for him. Whether he is craving for an espresso, a coffee or a milk-based recipe, this super-automatic machine delivers a perfect bean to cup experience with no hassle and in no time.
The Philips LatteGo is available for purchase at selected Harvey Norman stores across Malaysia.

A smart electric toothbrush for a confident smile everyday
A great cup of coffee is undoubtedly what makes his morning but with that comes maintaining a healthy oral care regime! With regular dentist visits on hold, the Philips Sonicare DiamondClean Sonic electric toothbrush can help dad ensure that his teeth and gums remain in pristine condition. The Philips Sonicare DiamondClean is available for purchase in selected Harvey Norman stores in Malaysia. 
Click here to purchase from Philips official store on Shopee and Lazada.