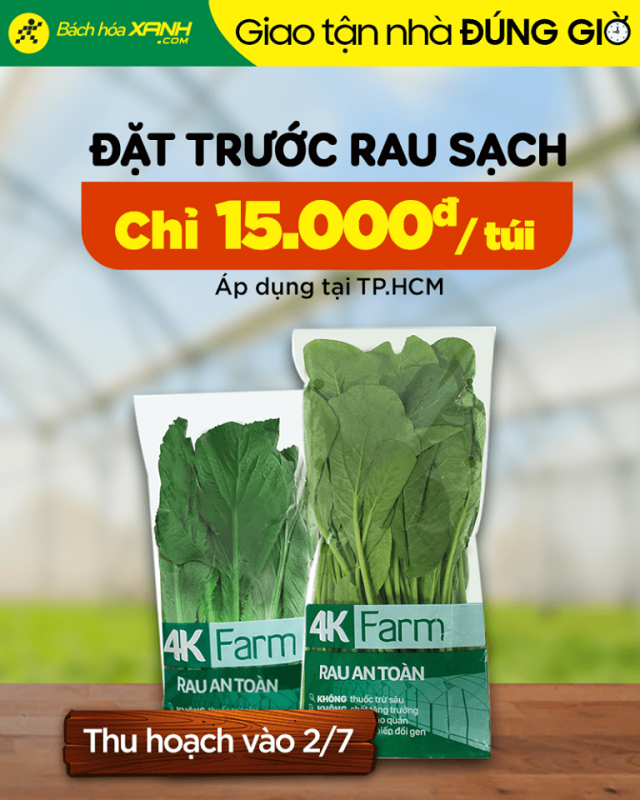 Bách hóa XANH (BHX), a grocery retailer owned by Vietnam's Mobile World Investment, has started selling safe vegetables from 4K Farm, a member of Mobile World. 4K Farm's vegetables are fully traceable with information about the farmer's name, seed type, sowing date and harvest date. Traceability is important to guarantee food safety.
4K Farm's vegetables adhere to the "4 No" policies of zero pesticide, GMO, preservatives and growth substances, which are important promises deliver safe vegetables to end consumers. The fresh vegetables – Chinese mustard, bok choy and young mustard greens – can be purchased in store and online.
Four farmers have participated in the program and more are expected to join. Most of the farmers are living in Chau Pha – Ba Ria Vung Tau Province close to Ho Chi Minh City. The goal for 2020 is to increase the farming area to produce around 210 tons of vegetables per month, representing 20% of the retailer's vegetable supply in Ho Chi Minh City.
At the end of April 2020, BHX operated 1,234 stores of which 770 were provincial stores and 219 large-scaled outlets.