Your new favourite coffee desserts by EKSELENCE® 
29 June 2021, Singapore  – Lovers of the frozen dessert are often spoilt for choices when it comes to selecting their favourite flavour. While most of the go-to flavours are easy to assume, the brand new EKSELENCE® Macchiato Ice-Cream Stick is distinct, exciting and stands out as the flavour to pick among all lovers of the brew.
Coffee, a favourite drink for many around the world, has also become the go-to beverage for comfort. Needless to say, desserts like ice cream and cakes made with coffee, have come to be a mainstay favourite over the years.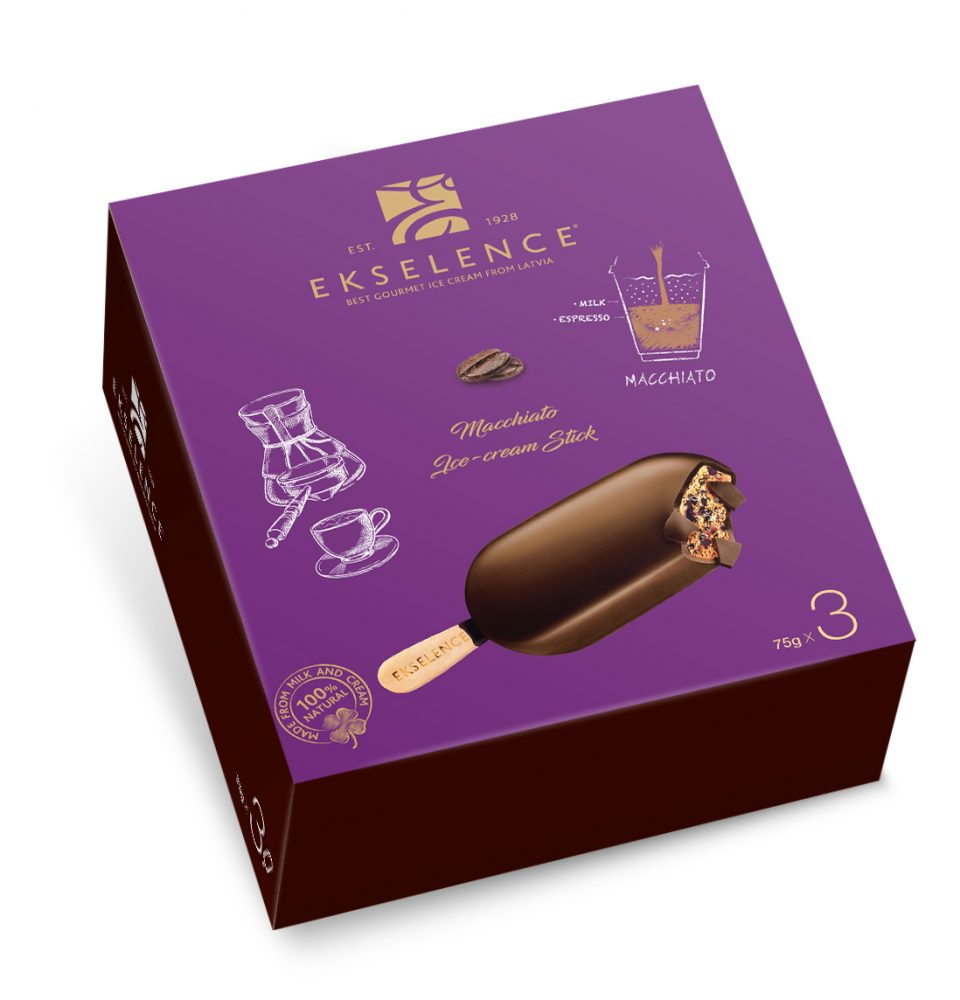 Specialty coffee Macchiato is the middle ground between an espresso and a cappuccino. The drink, which originated from Italy, is prepared with a shot of espresso, a spot of steamed milk and topped with a bit of foam, giving it its distinct taste. 
EKSELENCE® Macchiato Ice-Cream Stick was created to fulfil the need of all Macchiato lovers as a delightful frozen dessert. The delectable sticks are made with fresh whole Nordic milk from the lush green country of Latvia in Northern Europe and masterfully crafted with the finest of ingredients. Every stick is silky smooth and milky with a strong coffee flavour and coated with a layer of tender milk chocolate. It will satisfy what every coffee lover yearns for in perfection.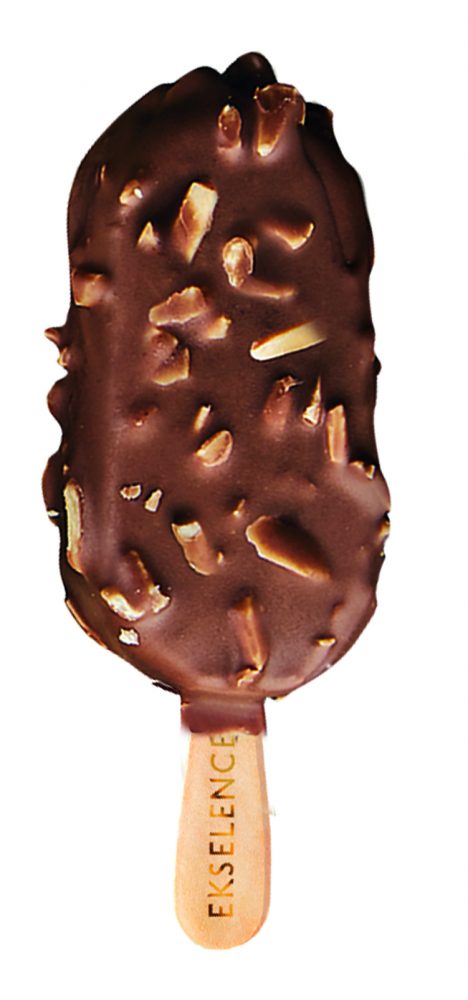 Where there is Macchiato, there will be Latte as well. Fans of the deliciously milky Latte will be delighted with the EKSELENCE® Mini Classic gourmet pack comprising three mini Latte ice cream sticks and three mini Almond-coated ice cream sticks. The newly launched mini Latte ice cream is lusciously made with creamy Latte flavour replete with a double-layered crispy chocolate shells on the outside as the perfect sweet treat to coffee lovers. Complementing the Latte delight is the mini Almond-coated ice cream sticks – milky ice cream generously encased in a crushed almond shells for that ultimate EKSELENCE® experience.
Nothing beats biting into a stick of the invigorating and lush tastes of Macchiato, Latte, and the Almond-coated ice cream sticks made divine by EKSELENCE® Macchiato Ice-Cream Stick (Recommended Selling Price of S$12.90 per box of three sticks) and EKSELENCE® Mini Classic gourmet pack (Recommended Selling Price of S$12.90 per box of six sticks), available in HAO mart and Prime Supermarket.
For more information on EKSELENCE® and its current promotions, please visit www.instagram.com/ekselencesg or www.facebook.com/EkselenceSG.
About FOOD UNION
Food Union is a global market insight and innovation-driven company that develops local brands and delivers delightful products for human well-being. Food Union is the largest dairy company in Latvia and the leading ice cream producer in the Baltic countries and Denmark. 
Food Union Group is made up of two largest dairy and ice cream companies in Latvia – Rīgas piena kombināts and Valmieras piens, Estonia's and Lithuania's largest ice cream makers Premia TKH and Premia KPC, respectively, the leading Danish ice cream producer Premier Is and Danish door-step-delivery ice cream company Hjem Is, Norway's ice cream company Isbjørn Is and door-step-delivery ice cream company Den Norske Isbilen, Romanian ice cream maker Alpin57Lux, and ice cream company Ingman Ice Cream in Belarus and ice cream company Khladokombinat No.1 in Russia. 
In 2018 Food Union expanded in China by opening two greenfield dairy and children's product plants in China.