Asia's First-ever Kids Board of Directors Spearhead their first Business Venture in Singapore
SINGAPORE, 20 April 2023 – Yummy United, an international company has taken bold steps in initiating Asia's first-ever Kids Board of Directors (BODs). The inaugural programme held in Singapore was a partnership between Yummy United and Food Union to re-brand Food Union's existing frozen cheese curd snack line – Lakto. Children aged 8 to 12 years old were recruited for an opportunity to be mentored on finance, marketing, creative execution, and public relations.
The programme placed the kids in the driver's seat through a transformative journey where they were in control and spearheaded a business with guidance from industry professionals. Through the process, the kids obtained a deeper understanding of the functions of managing a business.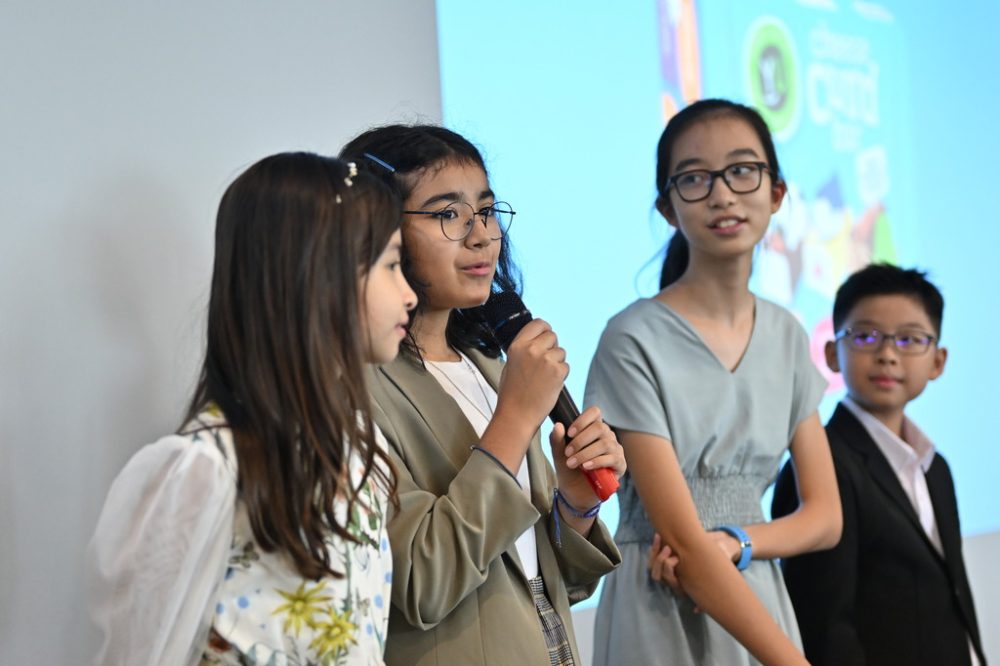 Among the 20 shortlisted director trainees who were mentored under the Yummy United Training Programme, four were selected to fill the roles of Creative Director, Public Relations Director, Marketing Director, and Finance Director.
The four young and mighty Kids BODs worked together to conceptualise the re-branding of Lakto. The refreshed packaging for Lakto was designed and hand-drawn by the creative director and the strategic planning process for communications was led by the public relations director. The marketing director took charge of the content creating process for Yummy United's official social media pages while the financial strategies and account operations were overseen by the finance director.
The fruit of their labour is a truly significant milestone and proud moment for the Kids BODs as well as their parents. The growth and progress of the kids through the Yummy United journey has been a unique and inspiring experience.
The newly refreshed Lakto packaging, fully designed and curated by the four Kids BODs, is now available at supermarkets and convenience stores around Singapore. Refer to the details below: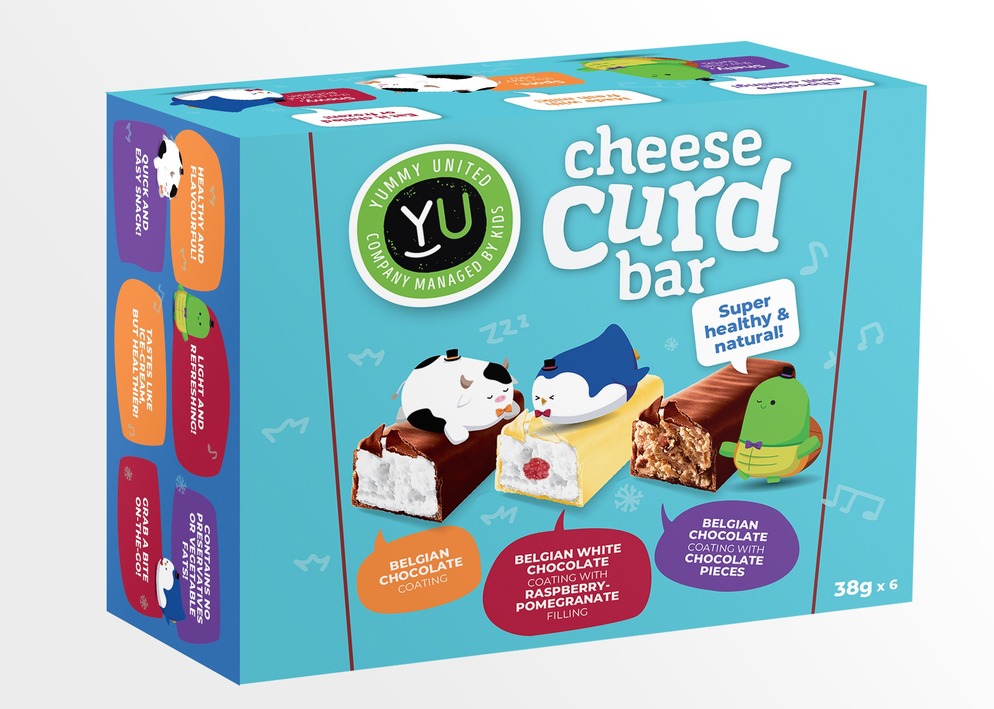 Multipack of 3 Flavours (6s Pack) – S$10.90
2x Yummy United Cheese Curd Bar in Belgian Chocolate Coating with Chocolate Pieces
2x Yummy United Cheese Curd Bar in White Belgian Chocolate Coating with Raspberry-Pomegranate Filling
2x Yummy United Cheese Curd Bar in Belgian Chocolate Coating
Availability: NTUC, Cold Storage, and Cheers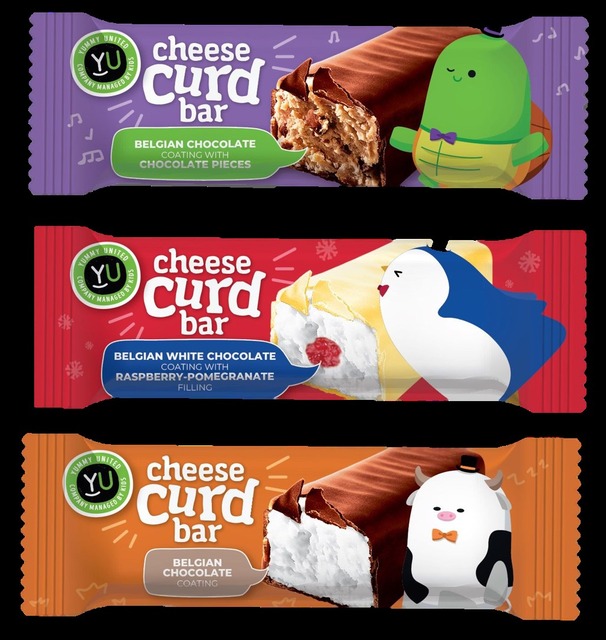 About Yummy United
Yummy United is an international company that makes food products for children. It was created by the founder of the Mildberry branding agency Oleg Beriev together with Roman Glebov, an expert in food production technologies, in 2019. It was first introduced to the world in Italy at the TuttoFood Milano Exhibition on 6 May 2019.
It is based on a unique business model that allows children to actively participate in the life of the company and to influence the creation and promotion of children's food products. Yummy United has a permanent and regularly re-elected Kids Board of Directors made up of children between 8 and 12. While playing the roles of directors, kids propose ideas for products, flavours, designs and communications, hold discussions with adult experts and approve the solutions that the company introduces into production.
The first Yummy United Kids Board of Directors gathered in Italy in the spring of 2019. That was also when the company introduced its first product, chocolate glazed quark bars, unique for the Italian market. For more information, please visit: https://yummy-united.com/
About FOOD UNION
Food Union is a global market insight and innovation-driven company that develops local brands and delivers delightful products for human well-being. Food Union is the largest dairy company in Latvia and the leading ice cream producer in the Baltic countries and Denmark.
Food Union Group is made up of two largest dairy and ice cream companies in Latvia – Rīgas piena kombināts and Valmieras piens, Estonia's and Lithuania's largest ice cream makers Premia TKH and Premia KPC, respectively, the leading Danish ice cream producer Premier Is and Danish door-step-delivery ice cream company Hjem Is, Norway's ice cream company Isbjørn Is and door-step-delivery ice cream company Den Norske Isbilen, Romanian ice cream maker Alpin57Lux, and ice cream company Ingman Ice Cream in Belarus and ice cream company Khladokombinat No.1 in Russia.
In 2018 Food Union expanded in China by opening two greenfield dairy and children's product plants in China. For more information, please visit: https://foodunion.com/