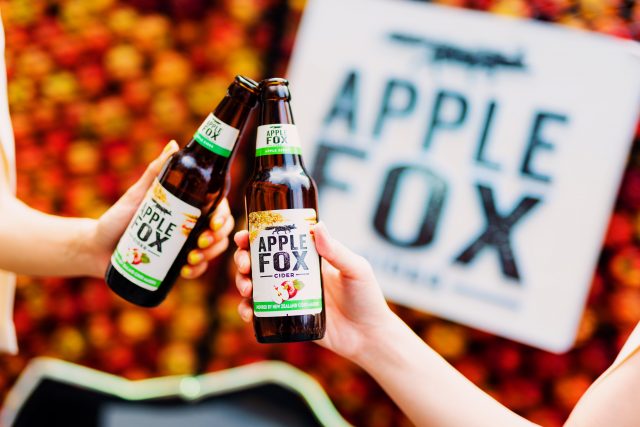 Enjoy Apple Fox Cider's exciting promotions and activities for the next two months as we gear towards the Apple Day celebration.
KUALA LUMPUR, 17th SEPTEMBER 2020: Done with 2020 already? Not surprising, it's been a strange year. Cancelled plans, postponed holidays, video calls instead of hanging out with your friends. In times like this, there's only one thing to say: Fox It! That's what Apple Fox, the cider made with wayyyy more apples, is encouraging Malaysians to do as we celebrate the annual apple harvest season, with special promotions, activities and contests for cider lovers nationwide.
So what does 'Fox It!' mean? Essentially, all it takes to have fun in these trying times is a little curiosity. So quench your curiosity and 'Fox It!' for some fun. Kicking this off, Apple Fox has launched a platform where you can scan the fox to reveal a full-fledged cider factory, complete with a number of cheeky foxes running the show.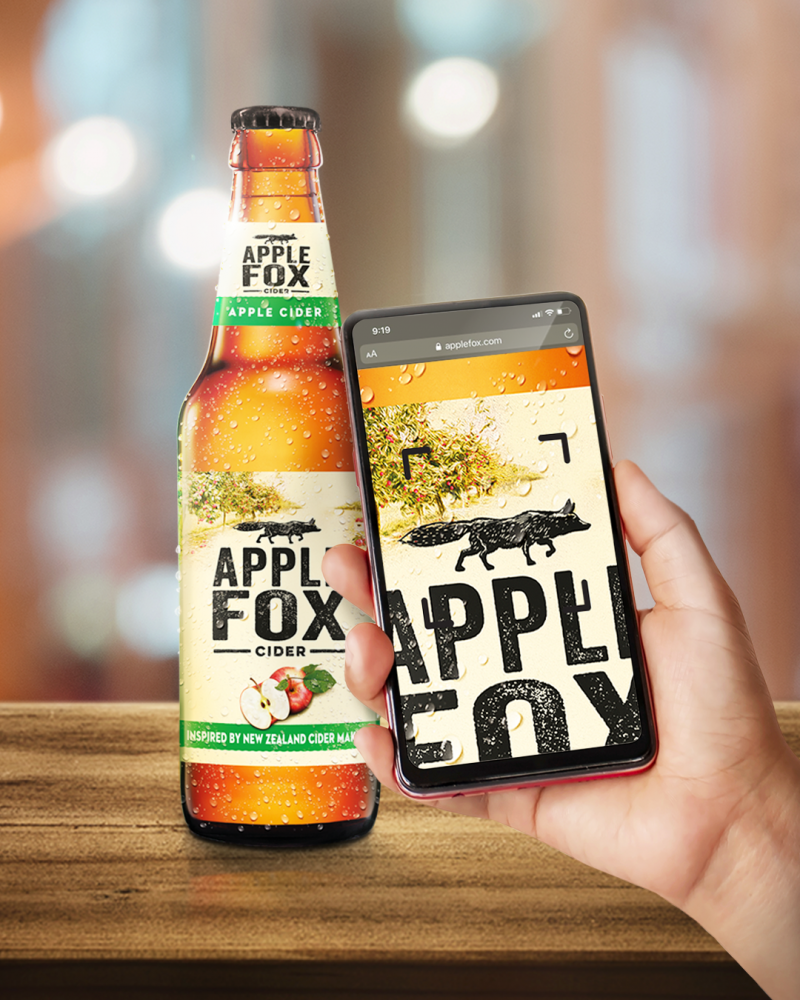 What's more, in addition to learning about how cider is made, if you keep a close eye and 'Fox It!', you stand to win exclusive prizes, including one of three gold foxes worth RM6,888 each! Among other prizes up for grabs are exclusive Apple Fox trolley bags, tote bags and duffel bags. Just sneak into www.applefox.com/foxit to find out more.
While fans take a break from their daily routine to 'Fox It!' and have a little fun, they can also purchase a limited edition 4-bottle pack of Apple Fox Cider that comes with an exclusive Apple Fox aluminium mug at participating hypermarkets and supermarkets, as well as on drinkies.my. This promotion is valid from early September, while stocks last.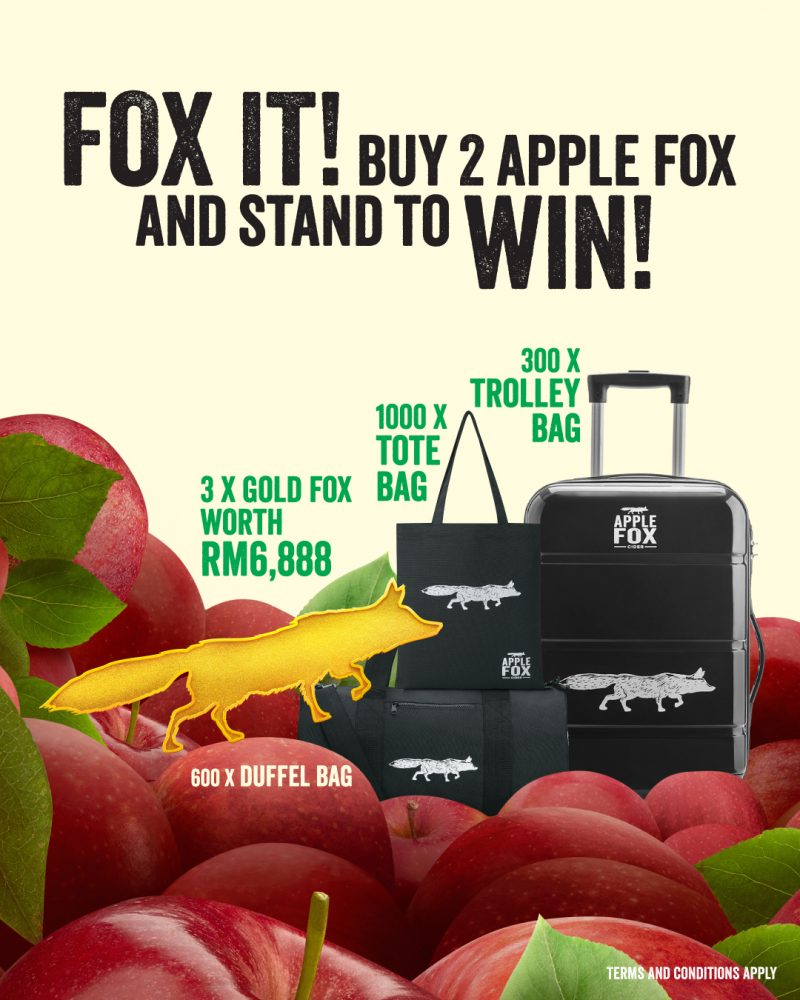 Meanwhile, if you're looking at other ways that you can Fox up your game while enjoying Apple Fox Cider at home, you can have the Fox Mobile right at your doorstep! Now available for a limited time and within Klang Valley only, this one-of-a-kind draught truck will serve a great Insta-worthy, or let's say, Fox-worthy moments. Of course, you will also get to 'harvest' your own Apple Fox Cider on draught at the comfort of your own homes! With a minimum purchase of two units of 10L keg, you will get to pour up to 60 glasses (330ml) of ice-cold Apple Fox Cider for a refreshing experience lasting about four hours. Bookings will have to be made seven days in advance, so hurry over to drinkies.my for more information.
Now, for fans who want to share how their plans for 2020 have been derailed can do so on Apple Fox's official Facebook and Instagram pages. Be it cancelled weddings, trips, birthday bashes and graduation ceremonies among others, slide into the comments to state the biggest bummer of 2020, and Apple Fox will give the commenter a reason to 'Fox It' in the cheekiest way possible, just for a little fun.
"It's that time of the year again where we celebrate all things apples. A cider that is made with wayyy more apples, Apple Fox takes pride in serving great quality and taste. It all boils down to the unique process of making our ciders where each step is diligently carried out. Amazing promotions and activities are also lined up this time around for fans to just take a step back from their daily routine and have a little fun," said Eileen Chui, Senior Brand Manager – Ciders, Heineken Malaysia Berhad.
The celebration will be at its peak during the Apple Day Weekend from 23rd to 25th October, where consumers will get to enjoy a free Apple Fox Cider throughout the weekend at selected outlets nationwide, terms and conditions apply. For more information, sneak into www.applefox.com/foxit or www.facebook.com/AppleFoxMY. These promotions and activations are open to Non-Muslims, aged 21 and above only. Heineken Malaysia Berhad advocates responsible consumption and urges its consumers to not drink and drive.