PepsiCo Malaysia has rolled out the Pepsi Limited Edition Culture Can 2020 – Budaya Kita, Alami Bersama (Let's experience our culture together) on this Merdeka and Malaysia Day. These limited edition cans provide a look into the unique multicultural way of life of Malaysians through food.
#PepsiBudayaKitaAlamiBersama #PepsiSayaAnakMalaysia #ForTheLoveOfMalaysia Pepsi Limited Edition Culture Can 2020 – Budaya Kita, Alami Bersama on this Merdeka and Malaysia Day. Join Pepsi as we embrace our colourful Malaysian culture, while celebrating our food, local art, artists and musicians.More information available at https://www.etikaholdings.com/campaigns/MerdekaWithPepsi

Posted by Pepsi Malaysia on Khamis, 27 Ogos 2020
The designs featured the 3 unique utensils that have brought endless delight to the Malaysian appetites and joyful moments of celebration. The three traditional kitchen utensils are claypot, pestle and mortar and acuan kuih loyang.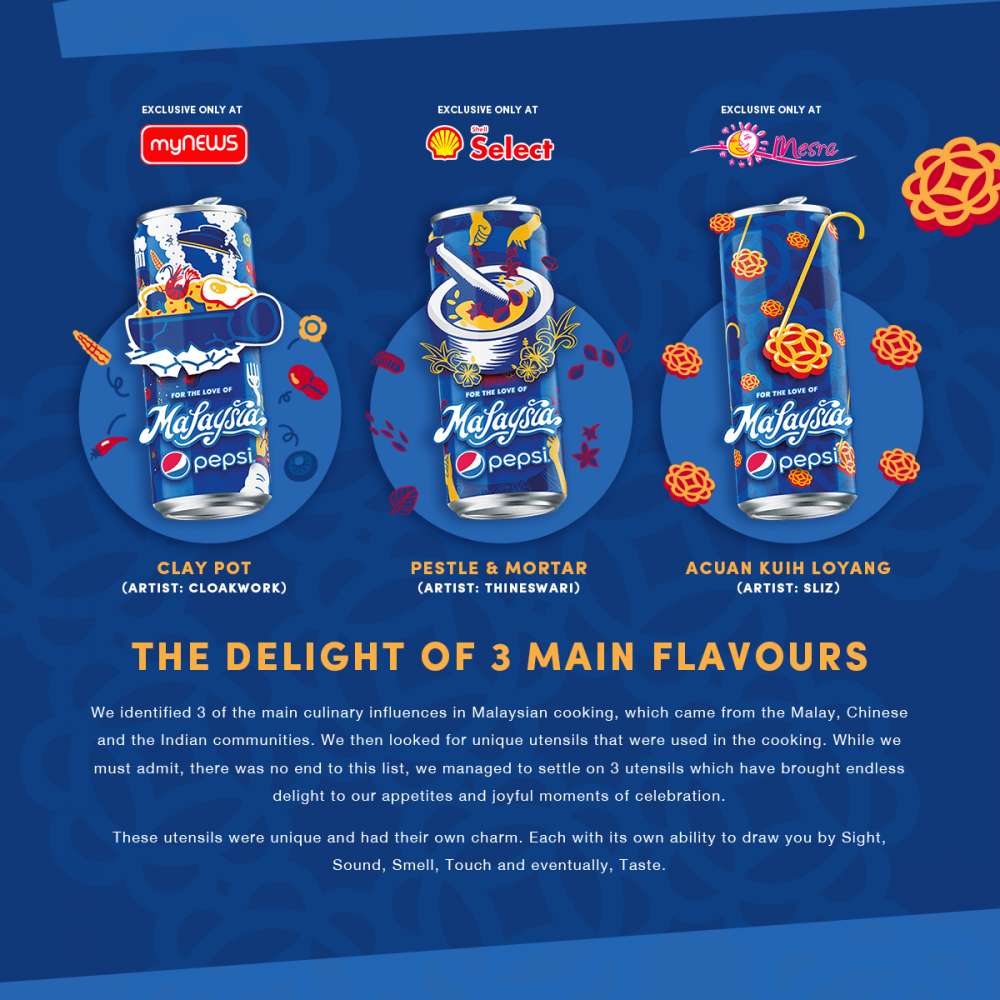 Pepsi is supporting local artists eg Thineswari, Sliz and Cloakwork by giving them a unique platform to showcase their art on the Pepsi can. The beverage company has also partnered with local musicians to create a special music video for the Merdeka Month celebration.
The limited edition cans are available at Shell Select, myNEWS and Petronas Mesra.
One major problem with the execution of the campaign is the cans are hard to find. We only managed to get our hands on the limited edition can a few days ago at Shell Select. The nearest myNEWS and Mesra are still selling the usual Pepsi. We are not the only ones complaining about this.