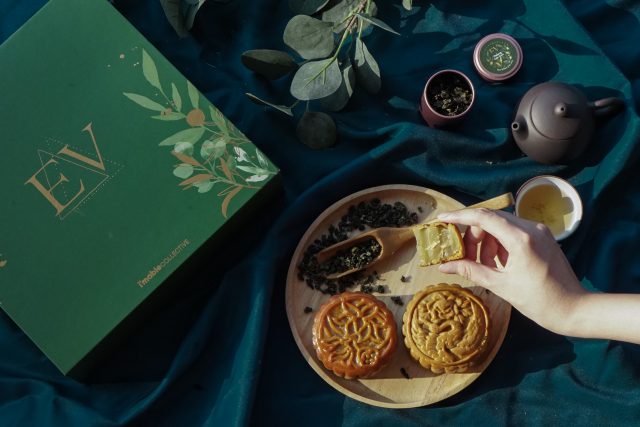 Eat well, do good and support persons with disabilities with every purchase of the gift set presented by SG Enable's i'mable Collective
(Singapore, August 2020) In celebration of this year's Mid-Autumn Festival, feast on traditional mooncakes from the Enabling Village (EV) Mooncake Gift Set, specially baked by persons with disabilities from Metta Café and MINDS complimented with quality tea from teapasar. More than just a feast for the eye and tummy, the EV Mooncake Gift Set also creates a meaningful spin to the joyous occasion.
Two flavours available, in halal and vegetarian options
Curated to provide a complete gastronomical experience, each set comprises two mooncakes filled with either White Lotus Paste with Melon Seeds or Red Bean Paste with Melon Seeds, as well as teapasar's quality Yixing clay tea set and premium Oolong tea leaves. The mooncakes are also available in halal and vegetarian options.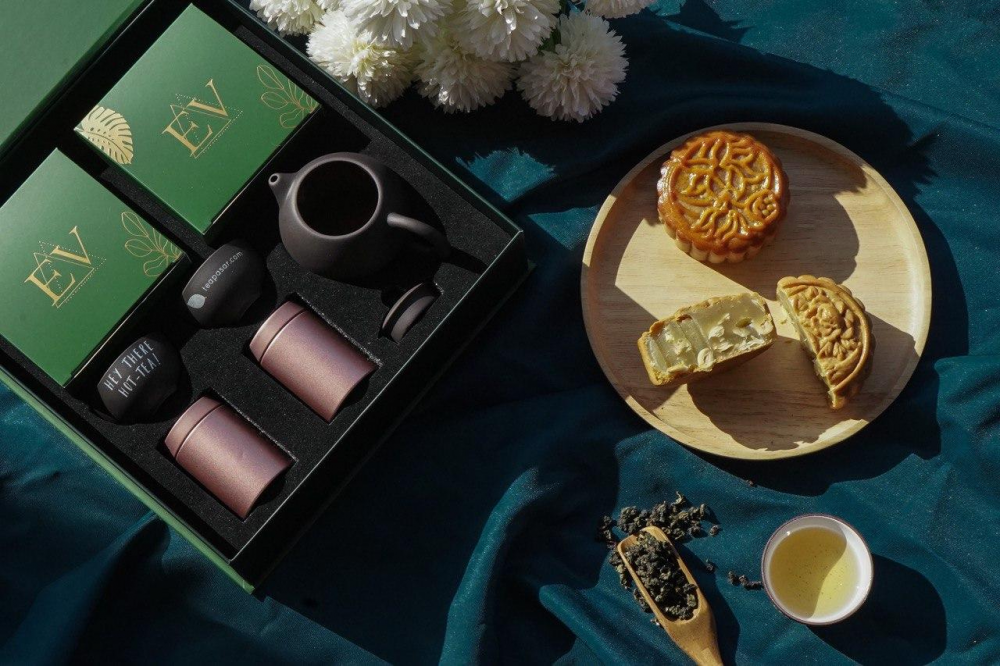 Inspired by the luscious greenery of the Enabling Village (EV), an inclusive community space where people of all abilities can work, learn and play together, the box packaging comes in a deep emerald green. The triangles featured references the change symbol (Δ) in SG Enable's logo, representing the effort to create positive change for a more inclusive Singapore.
Each EV Series Mooncake Gift Set is priced at $69.90 and will be delivered from the middle of September onwards. An additional 10% discount is given to orders of three or more sets.
Special bakers with disabilities

The mooncakes are lovingly and meticulously baked by our friends at Metta Cafe and the Movement for the Intellectually Disabled of Singapore (MINDS). Shirley Heng, 30, who has intellectual disability, is an Assistant Baker at Metta Café, where she specialises in making Chinese-style pastries filled with bean paste. Besides baking, she also mentors Metta School students who receive on-the-job training at Metta Café. "I learn more things here," says Shirley.
Danny Loke, 60, who has physical disability, is a packer at teapasar. His main responsibilities include packing and preparing teapasar's products for retail and delivery. He is also the person in charge of packing this Gift Set. Uncle Danny, as he is affectionately known in teapasar, has been at the company since January 2020.
The EV Mooncake Gift Set is presented by the i'mable Collective, an initiative by SG Enable that aims to create a marketplace for quality products made by persons with disabilities. The purchase of each set will go a long way in building a more inclusive society and enabling lives of persons with disabilities. Metta Café, MINDS and teapasar are members of the i'mable Collective.