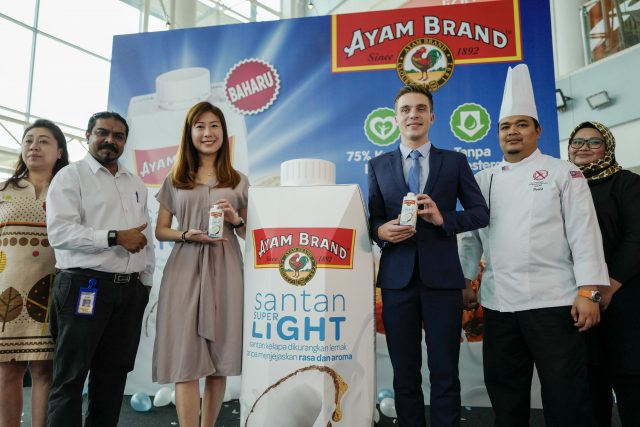 Shares Nutritional Benefits of Low Fat Santan, and Introduces Healthier Heritage Dishes & On-trend Fusion Creations by Chef Syafiq Othman
KUALA LUMPUR, October 10, 2019 – The new Ayam Brand™ Coconut Milk Super Light has 75% less fat than raw coconut milk[1] without compromising on taste and aroma, still packed with all the delicious, creamy goodness of coconut milk. Coconut milk is also naturally free from cholesterol compared to its substitutes such as yogurt and regular milk.
Made with Malaysians In Mind – Super Light and Cholesterol Free
Ayam Brand™ Coconut Milk Super Light, which is cholesterol free, comes as a response to the rise in Malaysians with high cholesterol, a shocking 47.7% of the adult population[2].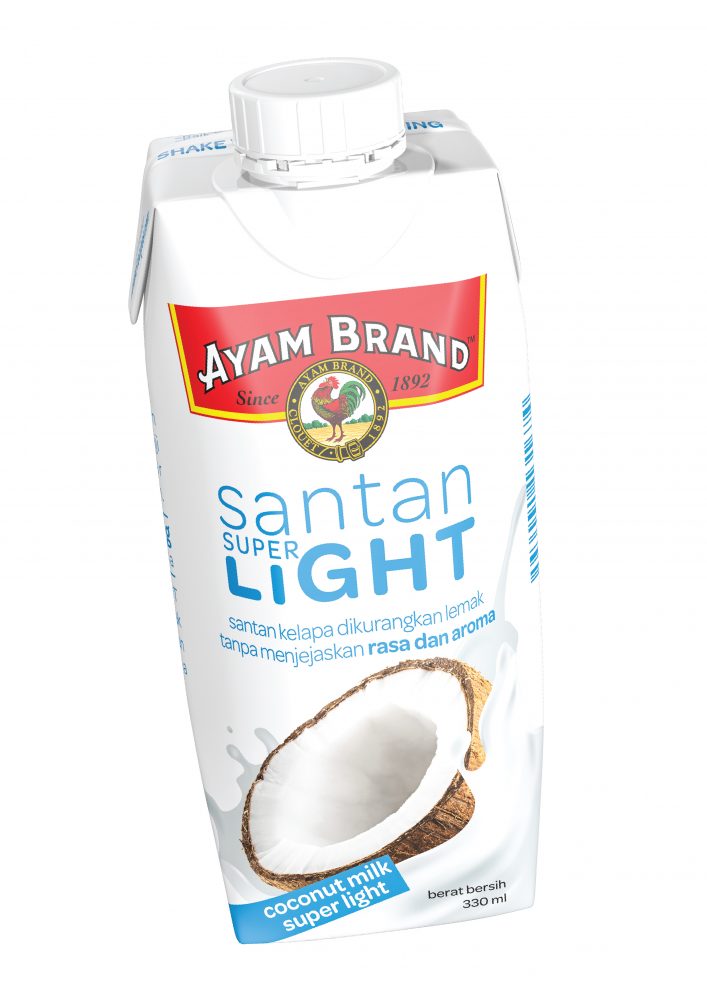 "Santan is a key ingredient in Malaysian cuisine, and Malaysians love of good food is legendary. We set out to create a lighter coconut milk so that more people can enjoy great tasting food using healthy ingredients. Ayam Brand™ Coconut Milk Super Light is the result, with 75% less fat compared to raw coconut milk, while maintaining the taste and aroma, and without cholesterol," said Mr. Nathan Deverre, Ayam Brand's Marketing Manager.
He explained that the brand is championing better health, and good food by providing healthier ingredients.
"Ayam Brand™ healthy, convenient and tasty food with no preservatives and no MSG is part of our DNA. We are also committed to preserving heritage foods, and encouraging new culinary creations. This is where Ayam Brand™ Coconut Milk Super Light can help in making traditional recipes healthier, and adding a local spin on global trends," he explained.
Harnessing Coconut, A Superfood
Nutritionist Shermin Low from MyKenZen, a nutrition service consulting company, was on hand to dispel the misinformation regarding the relationship between coconut fats and health.
"Coconut fats are among the healthier fats. Current research studies show that it is composed of Medium Chain Triglycerides(MCTs) that are directly used in the body to produce energy, boost metabolism, provide more energy and improve the immune system because it has antibacterial and antiviral properties[3]," Ms. Low said.
Other benefits of coconut milk are that it is cholesterol free, high in fibre, Vitamins C, E, B1, B3, B5 and B6, and in mineral such as iron, selenium, natrium, calcium, magnesium and phosphorus. It is also free of lactose, making it ideal for people who are lactose-intolerant, and for vegans.
She shared that selecting and consuming the right ingredients in moderation is key to keeping cholesterol levels in check while still enjoying tasty food.
"This is where products such as Ayam Brand™ Coconut Milk Super Light can benefit consumers who want to maintain their health and lifestyle without compromising the deliciousness of their meals," Ms. Low explained.
Original Taste and Aroma, Now Lighter
The brand leveraged the talents of food researcher and culinary academician, Chef Syafiq Othman, to showcase the taste and aroma of Ayam Brand™ Coconut Milk Super Light through a cooking demonstration and food sampling for media and influencers at Giant Bandar Kinrara, Puchong.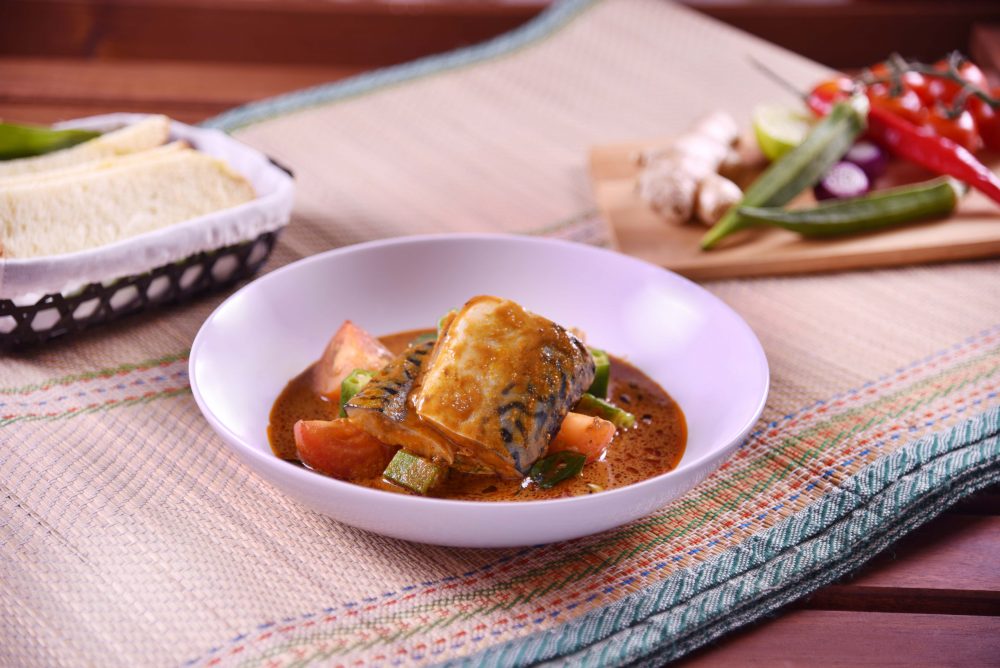 Chef Syafiq demonstrated a curated selection of heritage dishes including Gulai Mackerel, Bingka Labu, Lawa Terung, and on-trend fusion creations such as Matcha Santan Boba Tea and Seafood Laksa Spaghetti. All recipes can be cooked in under 30 minutes making, using ingredients that are easily available and with basic kitchen equipment such stovetop and blender.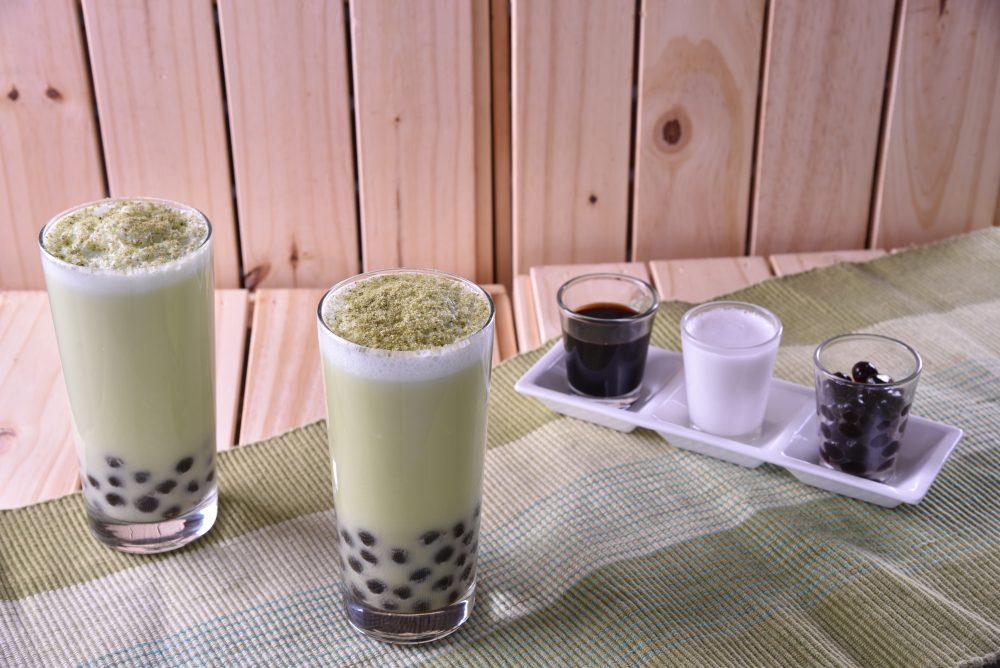 "Santan is a distinctive ingredient in many recipes. It has a nutty creaminess, a slight saltiness and a caramel aroma that cannot be duplicated by dairy, soy milk or even nut milks. It is santan that gives traditional curries, rendangs and desserts that added dimension of flavour, and the creamy 'lemak' mouth feel. However, 'lemak' can be too rich and too heavy, which is why Ayam Brand™ Coconut Milk Super Light is developed. With 75% less fat than raw coconut milk, it lightens up your cuisine without compromising the taste, texture and aroma of the dish," he said.
"Innovations such as this Santan Super Light can help preserve our tradtional cuisine and keep it current and relevant to increasingly health conscious Malaysians, and encourage a new generation to discover and experiment with the treasure trove of local flavours," Chef Syafiq said.
Chef Syafiq's recipes using Ayam Brand™ Coconut Milk Super Light can be found on www.ayambrand.com.my – delicious and healthy.

Cleaner Cap, No Cutting Or Tearing
The Ayam Brand™ Santan Super Light comes in a handy 330ml with a Tetra Pak cap for cleanliness and convenience. Twist cap and pour, no scissor or tearing. You can twist the cap on again and refrigerate any extra for use within three days.
Ayam Brand™ Santan Super Light (330ml) retails for RM 3.10. It is now on promotion at RM 2.95 per packet at all Giant supermarkets until 31st October 2019. The complete range of Ayam Brand™ healthy and convenient products are available at supermarkets nationwide.
[1] 75% less fat than raw coconut milk (Raw coconut milk (100g) contains 23.8g of fat. Based on US FDA Food Reference).
[2] https://www.star2.com/health/2018/08/14/fat-state-of-affairs/#zqy14QXwrsJhe3di.99
[3] https://www.sciencedirect.com/topics/medicine-and-dentistry/coconut-oil
About Ayam Brand
Ayam Brand, a household name in Malaysia and Asia for 127 years, is famed for its wide range of quality and healthy canned food that are preservative free and contain no added MSG. Ayam Brand products are manufactured in state-of-the-art facilities that meet the highest international standards with worldwide-recognized certifications (HACCP, ISO 9001) and are certified 'Halal'. For the past four consecutive years from 2013 to 2016, Ayam Brand has been ranked in the Top 10 as Malaysia's most chosen FMCG brands, according to Kantar Worldpanel's Brand Footprint Study.
For more information on Ayam Brand, please visit www.ayambrand.com.my or join https://www.facebook.com/ayambrandmalaysia.