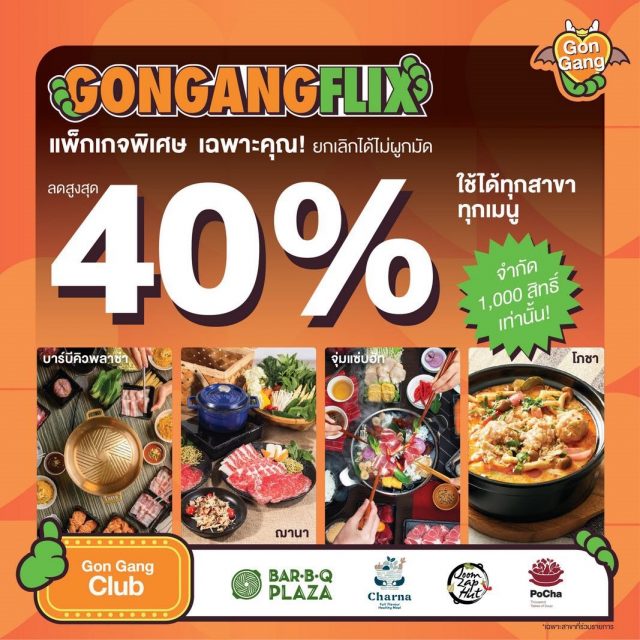 Thailand's Food Passion, which runs Bar B Q Plaza, PoCha, Joom Zap Hut and Charna restaurants, has launched a new subscription program called GONGANGFLIX.
With a monthly subscription price of THB 600 for six months, members will receive an e-voucher through the LINE account. Subscriber will receive e-voucher worth THB 700 on the first month, THB 800 on the second month, THB 900 on the third month and THB 1,000 from the fourth to the sixth month. The vouchers are valid at the four restaurants run by Food Passion. GONGANGFLIX is opened to 1,000 subscribers only.
The subscription model, which helps to improve customer loyalty, has become a trend in foodservice including in South Korea where cafes to coffee shops have jumped into the bandwagon. This model also provides crucial customer data where brands can better customise their offerings to individual consumer.