In the Philippines, Mister Donut has introduced Nibblers & Dip, which is glazed ring donuts with better-for-you Malunggay flakes. The available dips are Belgian Choco and Caramel.
Mister Donut earlier made available Malunggay Smidgets with real malunggay flakes that everyone would enjoy during busy or down time moments.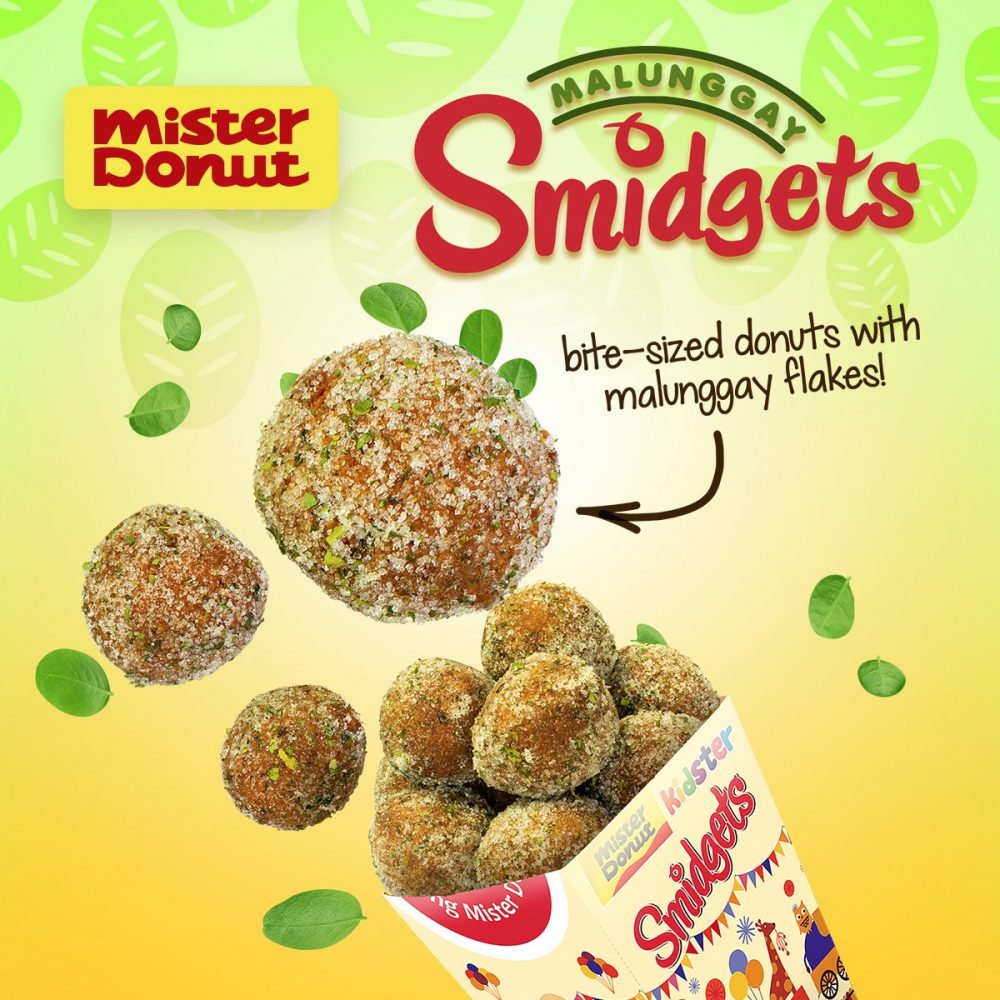 The use of moringa or malunggay in doughnut is an interesting way to improve the nutritional value of indulgent food items.
Apart from doughnuts with malunggay flakes, Mister Donut has rolled out its newest Premium Cake Donuts for consumers reward themselves for working hard.