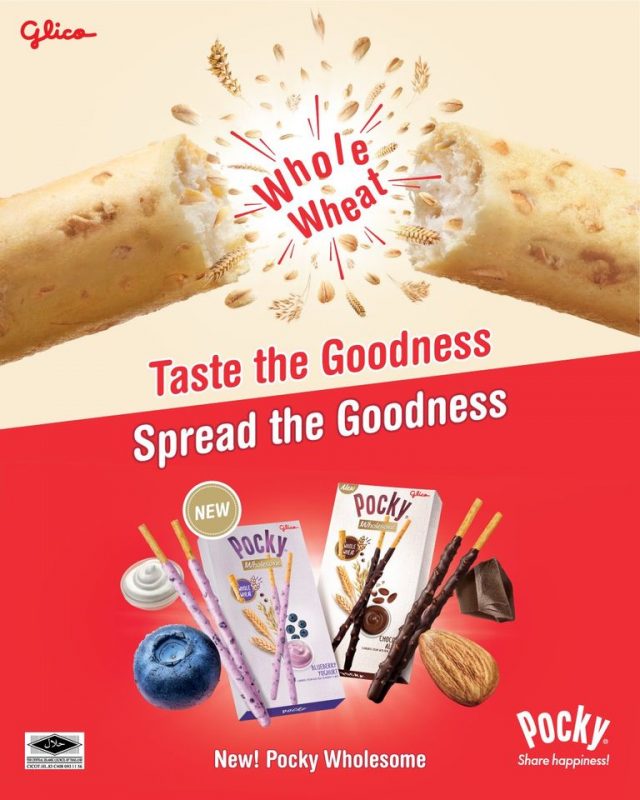 Pocky Wholesome Wholewheat Biscuit Sticks have landed in Singapore. Pocky Wholesome is made with wholewheat, and real blueberry and almond bits. This product was first launched in Southeast Asia in Thailand back in 2020.
Pocky Wholesome is available in chocolate almond and blueberry yogurt flavours.
Grab yours today, exclusively in NTUC Fairprice.