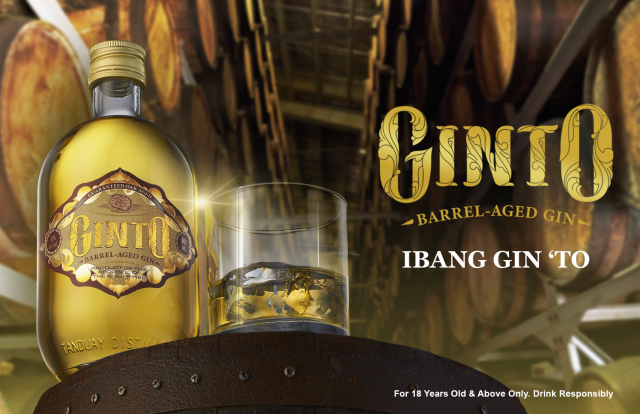 The world's number one rum producer, Tanduay Distillers, Inc. has launched Ginto, a gin aged in oak barrels. Ginto is a new product by Tanduay to capture the more adventurous younger market of gin drinkers.
"Gin continues to be a popular choice among Filipinos. What we are offering the market is a fresh twist on a classic drink, a cross-category oak barrel-aged gin, blended in the same gold standard of craftsmanship. But most importantly, we're making it available to consumers at value price point," said Tanduay president and COO Lucio Tan III.
Ginto gin is now available in the Luzon market where the Greater Manila region accounts for 95% of gin sales value in the country in 2017. Rum still dominates the spirits category in Visayas and Mindanao.
The Philippines is the largest gin market in the world, consuming 22 million cases per year, according to alcoholic beverage market intelligence group the International Wine and Spirits Research (IWSR).
Ginto Gin:
A blend of neutral spirit and natural flavors of juniper berries, coriander and orange oils, Ginto is a complex mix of sweet and spicy flavors with hints of fresh botanicals. With a distinct golden sunset color only achieved after being aged in oakwood barrels for six months. Ginto is testament of Tanduay Distillers' gold standard in blended and aged spirits. Best enjoyed over a glass of ice. Come and discover a new world of gin.
Alcohol content 36% ABV
Price: PHP 125/600ml