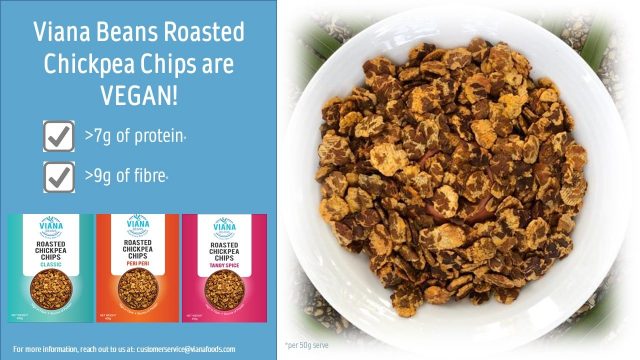 Viana Chickpea chips are available in Singapore and Malaysia.
Each 50g or ¼ cup serve of Viana Beans Roasted Chickpea Chips are made from chickpeas or garbanzo beans which are boiled, pressed and then roasted to perfection. The chips are vegan i.e., it includes no dairy or meat or meat products.
Each serve of chickpea chips provides more than 7g of protein and 9g of dietary fibre.
It is currently available in two flavors: Classic (salted) and Peri Peri. You can eat it as a snack or toss it into soups and salads to increase protein and fibre levels.
To buy Viana Chickpea Chips visit the Shopee store in Malaysia and Singapore:
Click here for Singapore
Click here for Malaysia